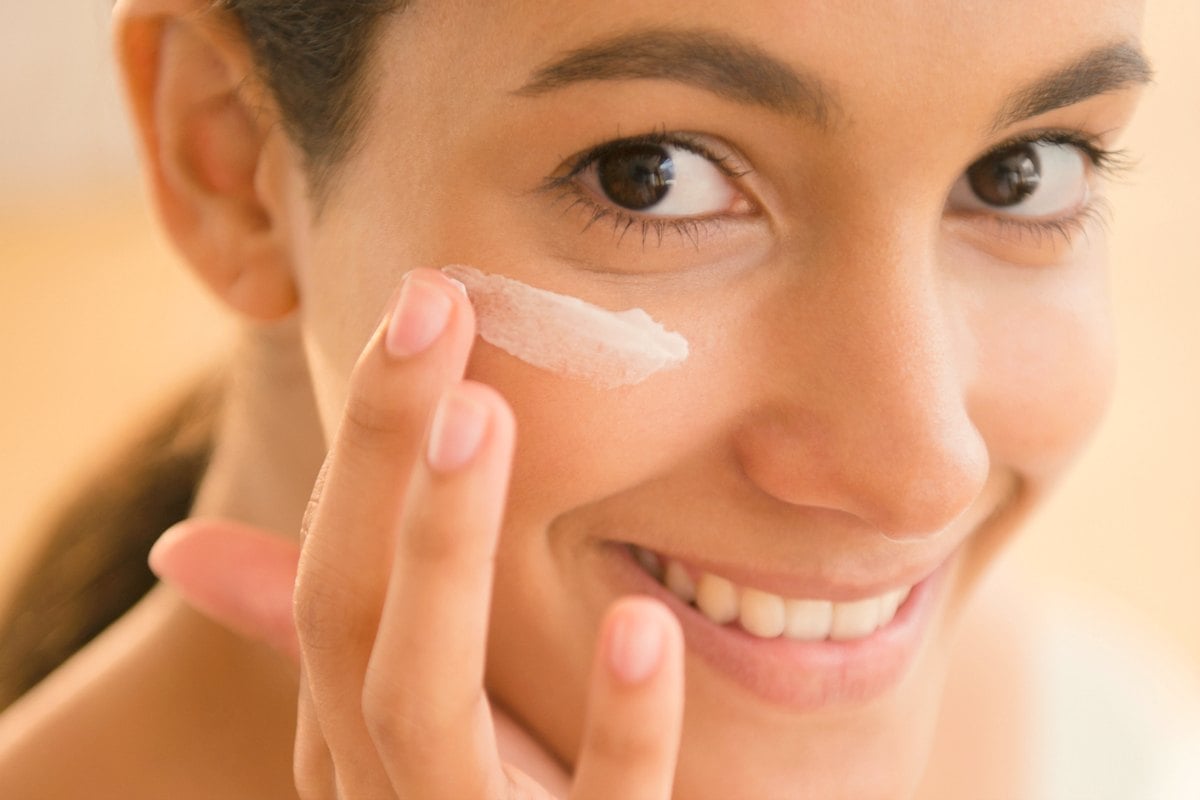 I am the wrong person to tell if you hate sunscreen.
I will probably ask how come, not-so-subtly grill you on which brands you've tried, and then finish with a preachy lecture on sun safety.
I will definitely force you to listen to my product recommendations. But given the fact one person dies from melanoma every five hours in Australia, maybe I'm actually the right person to tell. Because I'm the gal that can help you find a match.
In my former job as a beauty editor, I heard every excuse for not wearing SPF out there. From "It makes my makeup slide off" to "It clogs my pores," I'm well versed in the reasons most people have for hating on sunscreen, especially facial sunscreen. These reasons are not invalid.
It's not realistic to expect someone to continue using a product they loathe, no matter how crucial to their health it may be. But the good news is there is definitely a sunscreen match out there for you. And that's where I come in.
Take a peek inside Leigh Campbell's beauty bag. Just get your shopping list ready.
Ahead, you'll find tried and tested facial sunscreens across all price brackets, and for every skin type. Each sunscreen is SPF30+ or above – because SPF15 won't cut it friends – and is matched up with a common SPF woe. Can I solve your sunscreen problems? Let's find out!
Keep reading to find your ideal sunscreen companion.
Your SPF woe: That weird white cast it can cause in photos
This doesn't happen as often as you'd think, but when it does it's generally associated with physical sunscreen ingredients zinc oxide and titanium dioxide. (FYI the latter gives a stronger white cast.) For this reason I could basically recommend any "chemical" sunscreen here (quotation marks because despite common usage of this term, all sunscreens are actually chemical), but I'll go you one better.
Mecca Cosmetica To Save Face Superscreen SPF50+ ($40) from Mecca's house brand is tinted a soft pink to add extra radiance to the skin. It's hydrating, care of hyaluronic acid, but dries to a velvety matte finish that creates a smooth base for makeup. I know people who use it at night as a primer so I'm confident it won't ruin your Instagram uploads from the club (or anywhere else). #Cute