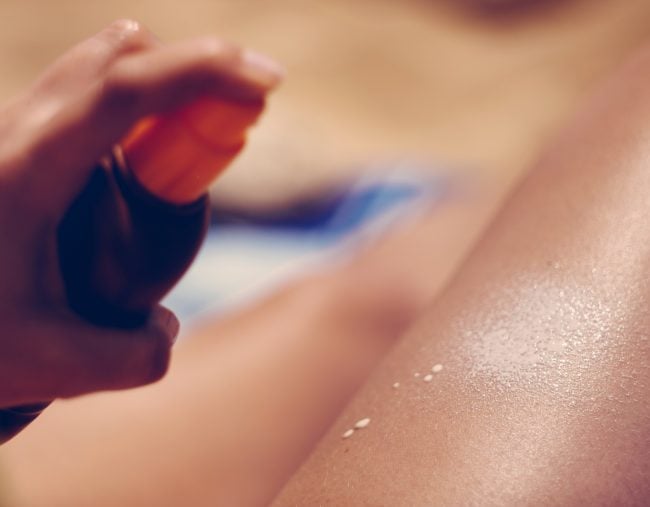 Growing up in the generation of Slip, Slop, Slappers, sunscreen was as much a part of summer as Zooper Doopers and Slip N' Slide related injuries.
We never questioned the smothering our mum's gave us, and even embraced fluoro zinc on occasion – especially if it happened to coincide with our sports day colours.
But, despite incidences of skin cancer rising at a steady rate, in recent years there have been a few (very vocal) people who are distinctly anti-sunscreen.
You might remember the quotes celebrity chef (and apparent skin expert) Pete Evans gave a couple years back where he claimed that he rarely used sunscreen because they were "full of poisonous chemicals".
Well, it's not just Pete on the bandwagon – riding shotgun with him are wellness experts, regular punters, and even an integrative doctor in the US, Dr. Frank Lipman, who has written a bunch pretty controversial articles on the topic.
So what's the deal? Is this really something to worry about? We spoke to a real life skin expert, Cosmetic Dermatologist Dr Natasha Cook to get some answers.