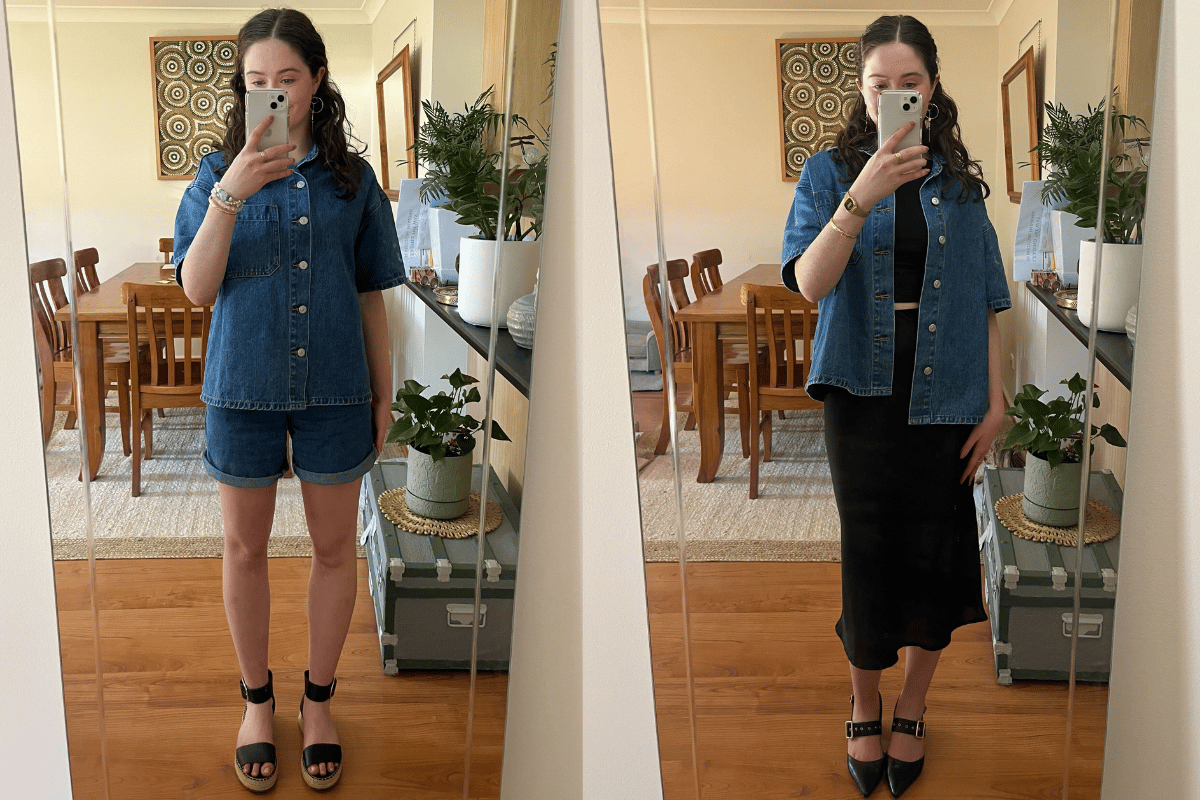 There is nothing I find cooler than a denim set.
They're chic, they can be dressed up or down – and they look so darn comfortable.
For me there was only one small catch: I have no idea how to style one. Like how many buttons do I do up, what other outfits can I wear with each piece of the set? I need versatility in my clothes, especially in this economy.
Then The Iconic's Head of Style, Nicole Adolphe, offered to style me in one, testing out five different outfits using pieces in my existing wardrobe. I was in the hands of a fashion pro.
But first watch fashion crimes: festival chaps. Post continues below.
I was after outfits that were classic, versatile and used loads of staple items I already had in my wardrobe.
Wearing the AERE Organic Cotton Denim Shirt ($130) and Denim Shorts ($100) set, here are five outfits The Iconic's Head of Style dressed me in. Plus, my honest thoughts.
Look 1:
We're starting off strong with the set on its own. For reference, the design and structure of this set is a more relaxed fit, so I chose to size down. For this look, I also decided to roll up the shorts slightly.