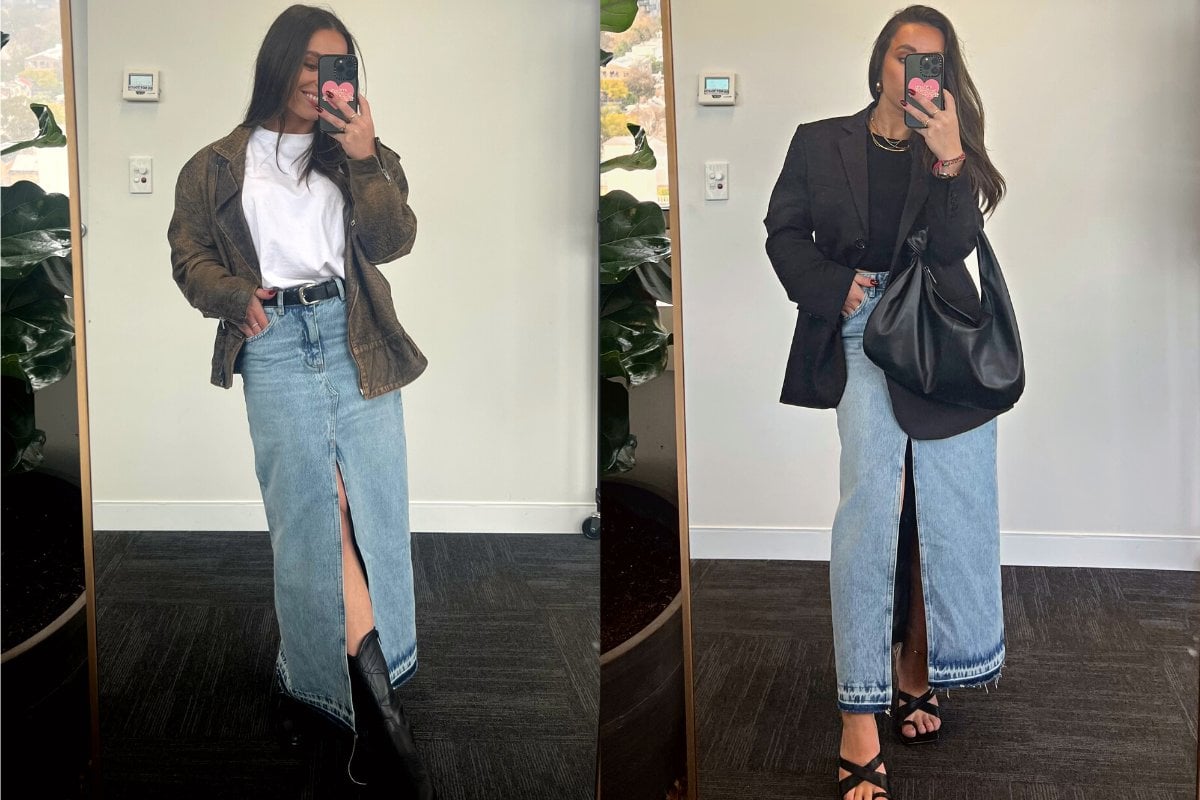 Have you ever looked at a popular item of clothing on someone and known it looks good on them but probably wouldn't on you? That's how I felt about the denim maxi skirt when it first arrived on the scene.
I came up with so many excuses for why I wouldn't be able to pull it off.
Then The Iconic's Head of Style, Nicole Adolphe, offered to style me in one, with five different outfits in my existing wardrobe. It was time to get out of my comfort zone – I said yes, feeling both excited and weary.
Like our previous article together, these are looks I would never usually consider wearing. They have surprised me (in a good way!) and reignited my love for fashion.
Wearing the Pull&Bear Long Denim Skirt, ($65.99), here are five outfits The Iconic's Head of Style dressed me in. Plus, my honest thoughts.
Look 1 - Knitted jumper, tucked in at the front with boots.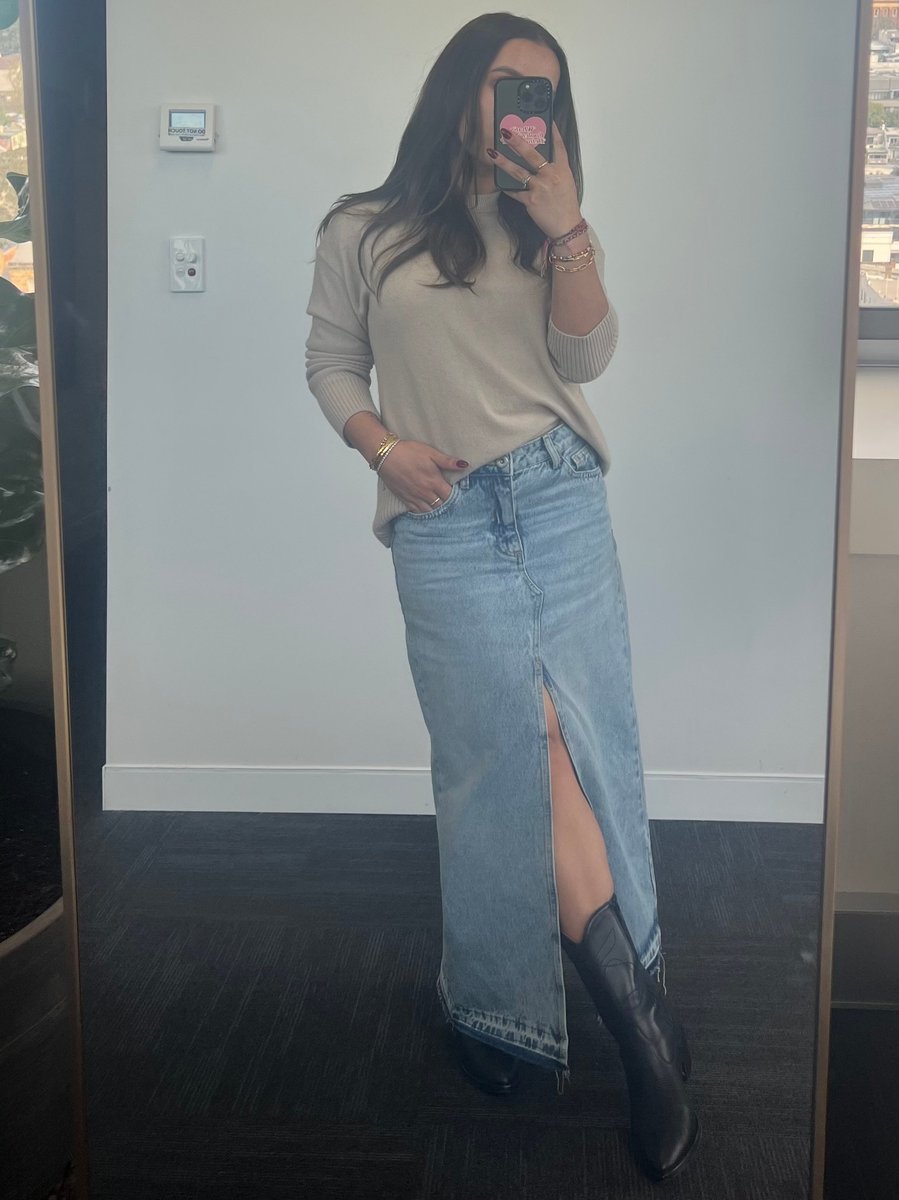 Image: Supplied/Charlotte Begg.