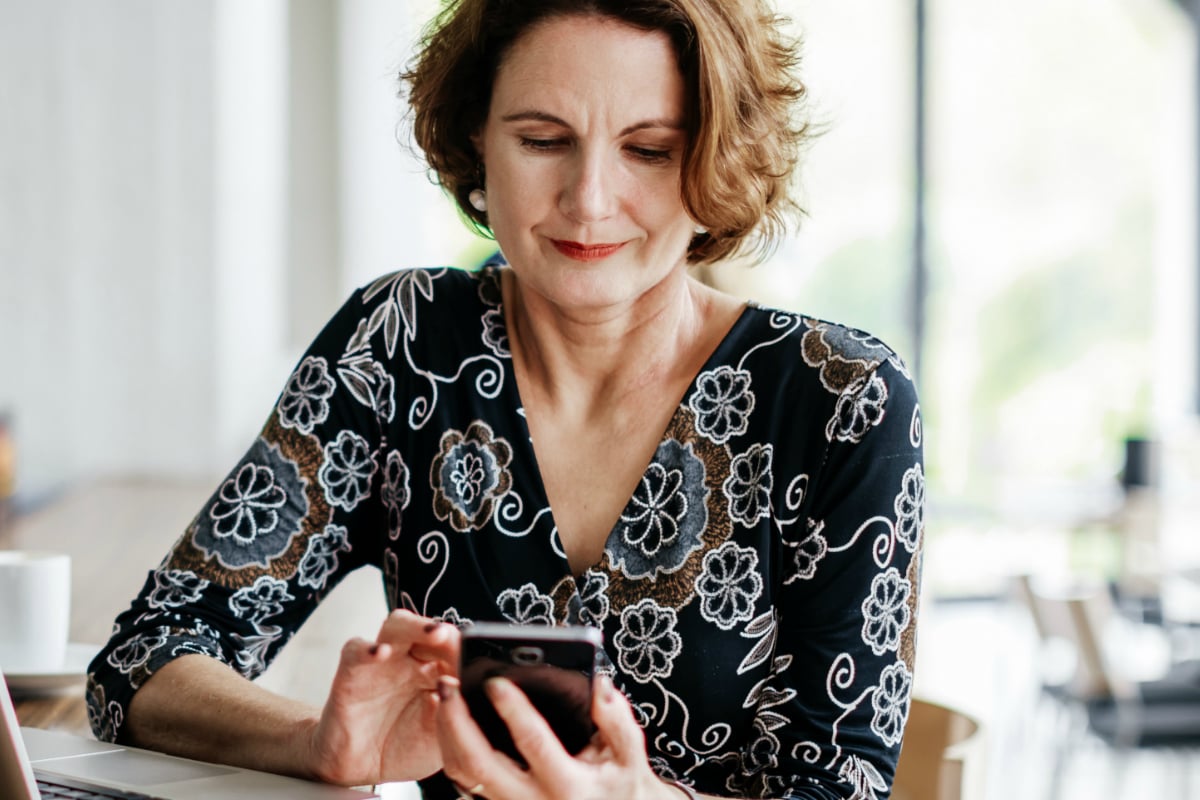 With apps like Tinder having such a big emphasis on looks and hookups, it's not surprising it's largely the domain of twenty and thirtysomethings.
So where does that leave people in their 50s and beyond who are single and looking for love?
Well, maybe on an app that just launched in Australia designed specifically for them.
Lumen, which has been matching 300,000 singles since it launched in the UK last September, is now available to download in Australia, with 20,000 people already signed up during its testing phase.
Its creators promise it's an app that meets the needs of the 2.3 million single Australians aged 50 and older.
The emphasis is on conversations over split-second assessments based on looks, but it's not about being boring, co-founder Charly Lester says.
"When you consider Jennifer Aniston, model Helena Christensen and Keanu Reeves, who are all 50 plus, it's clear that today's 50-year-olds are vibrant, relevant and shouldn't be classed as old.
"A common thing that we hear from over 50s is that they feel invisible. A common complaint from women over 50 is that men their own age want to date younger women."
Charly, a dating expert, says the app helps to address this by making sure that unlike on other apps where the oldest age range is just 55+, users can tailor their age range beyond that.
It also puts the emphasis on meaningful conversations, by limiting the number of chats users can start per day to six, and having a minimum character count for opening lines. So "Hey babe, what's up?" just won't do.
Also good to know is that all the profiles on the site are verified – which should eliminate the chances of scammers using the app to exploit a group that is vulnerable to romance scams.
In 2018, dating and romance scams were the second most devastating type of scam in Australia according to money lost. Last year Australians collectively reported losing $24 million to this type of fraudster, who typically poses as a romantic interest before pleading for money using elaborate lies.