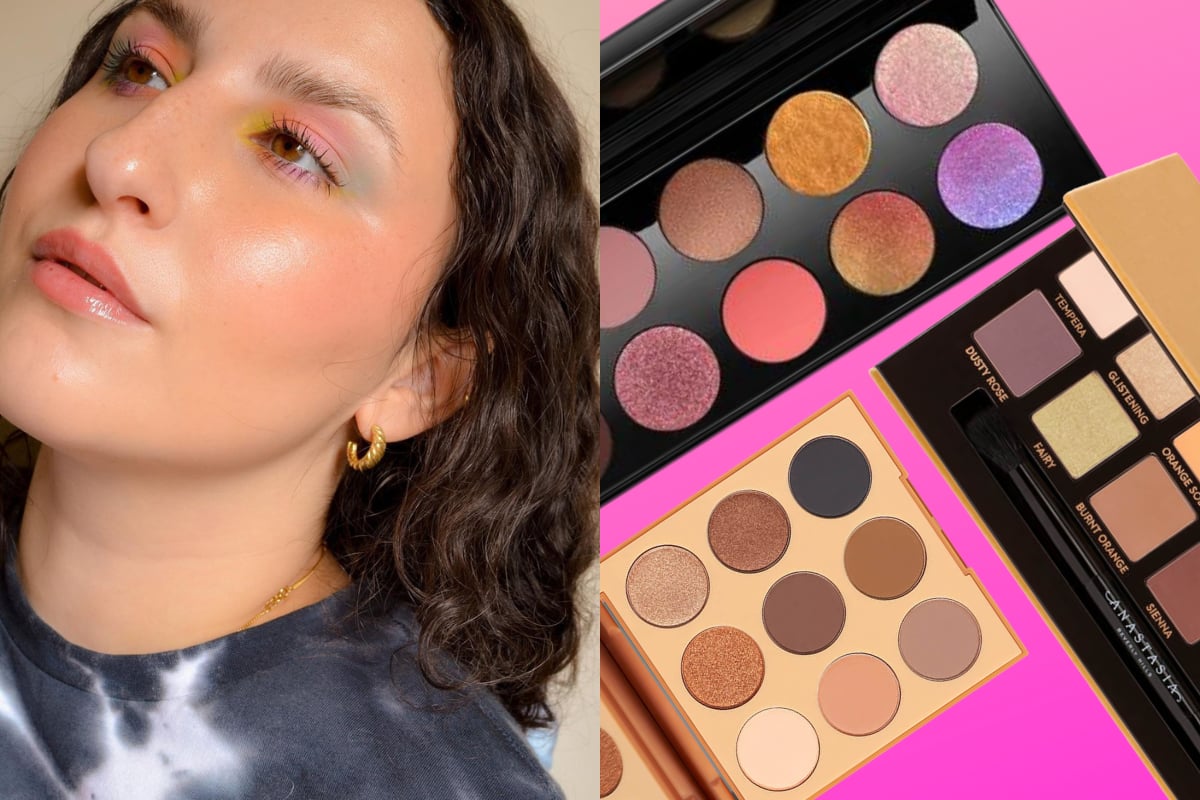 It is always tricky to buy a new eyeshadow palette. How big should I go? How much should I spend? Are boujee palettes *really* that much more special than cheaper palettes?  
Before I talk all things eyeshadow, I will say that for me eyeshadow primer is so important. My eyelids get very oily, and I like to know that the shadow I spent ages blending will look the same when I check the mirror hours later. 
Watch: Bridal Makeup Artist Natalie Wright teaches us her techniques for a smokey eye with a twist... there's no black eyeshadow in sight. Post continues below.
My absolute favourite eyeshadow primer is the Smashbox 24HR Eye Primer, $33 - it is quite a heavy duty one and is yet to let me down. 
In terms of application, I will squeeze a rice grain amount onto my finger and blend it from my lashes to the brow bone (anywhere that we want eyeshadow blended out) and then I'll blend a little bit of it under my bottom lash line. 
Since this primer is quite sticky, I'll set it in place with a fluffy eyeshadow brush and a matte bone colour shadow or a translucent powder.  
Now that we've prepped our lids, let's go through my favourite palettes of all prices and colour stories.  
Natural palettes.  
A gorgeous bronzy palette is definitely a staple in all makeup bags.