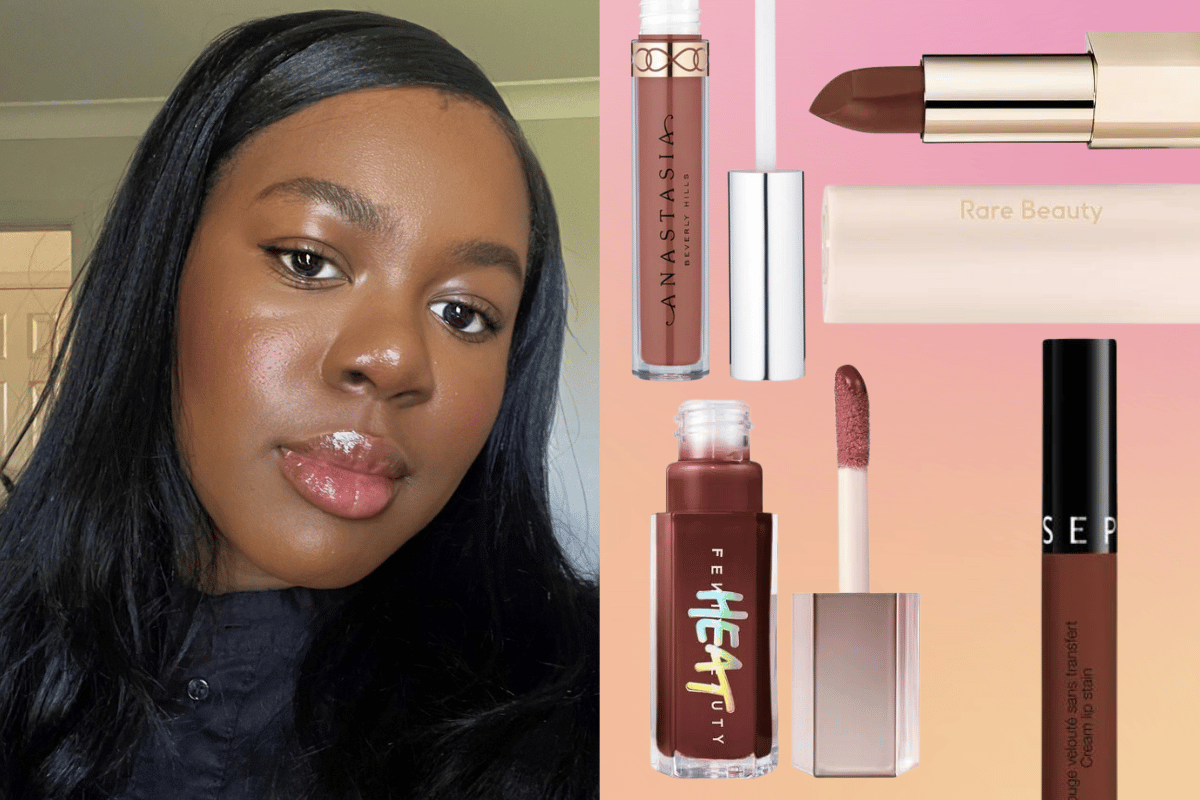 As a self-confessed nude lip aficionado, I've probably swatched and tried 100 plus lip shades over the years — all to find the perfect nude lippy. Girl, yes, it's THAT serious. I've really been through them all.
From pink shades that look ashy to nudes that totally washed me out — it's been a journey, but worth it because now I come armed with some of the best nude lipsticks, glosses, liners, and hacks for us darker-skinned girlies.
Watch: How to keep lipstick on your face. Post continues below.
So, if you've ever felt like beauty brands missed the memo on creating nude lip shades for us melanated babes or are simply on the hunt for the crème de la crème of neutral lip shades, I've got you, boo!
Let's get into it!
The best lip liner for dark skin tones.
Hold up, though, before we dive into it, I can't forget the power of lip liners — they'll be your secret weapon when it comes to achieving that flawless neutral lip look. They take the nude lip shade match game to a whole 'other level.
Gone are the struggles of nude shades not quite matching your lip colour. With an amazing lip liner in hand, you can effortlessly customise your lip shade to make it the perfect match for your skin tone.