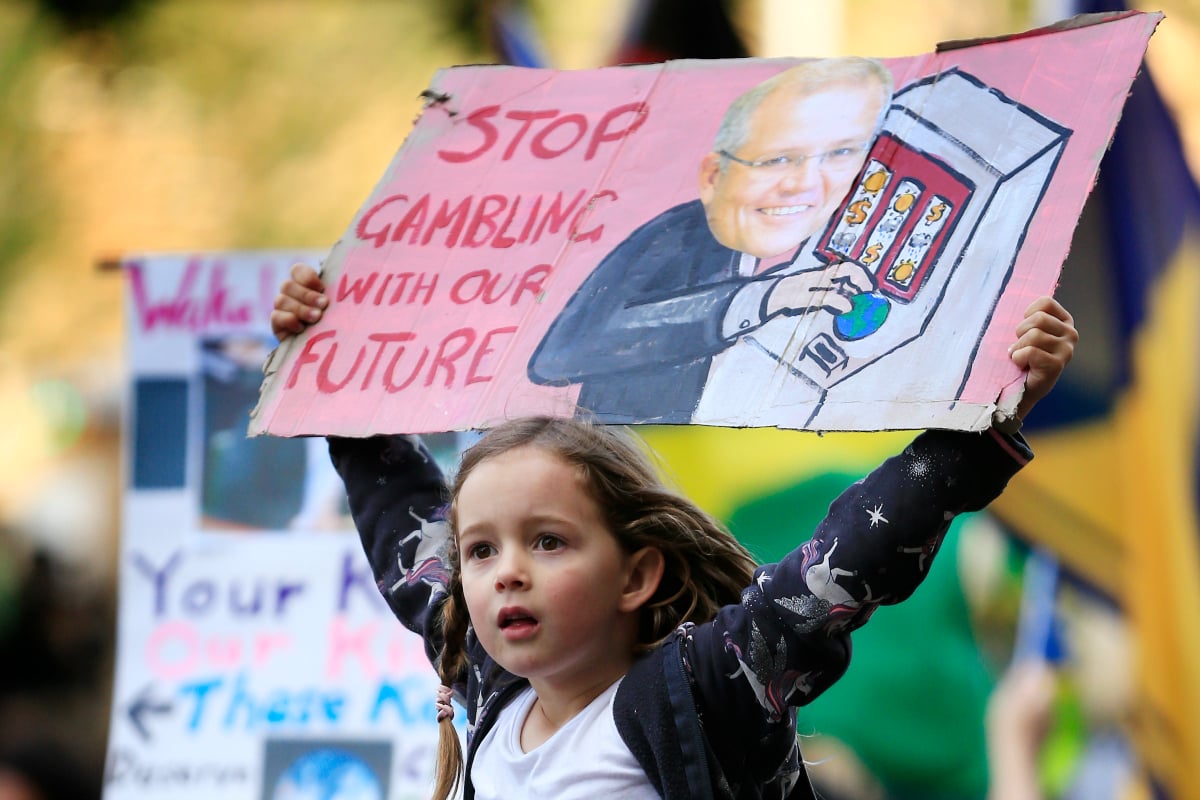 On Friday, an estimated 300,000 Australians swarmed the streets of city centres to protest the government's inaction on climate change. Over the past 24 hours, millions around the world, in over 120 countries, joined them.
Organisers are demanding the government and businesses commit to a target of net zero carbon emissions by 2030 and campaigning for a transition to 100 per cent renewable energy.
The strike is the latest in a worldwide movement started in August 2018 by 16-year-old Swedish climate activist Greta Thunberg, who began protesting outside Sweden's parliament on school days.
As they marched, many demonstrators held up signs and banners – some funny, all fierce.
Here are the best signs from the Climate Strike in Australia and around the world.