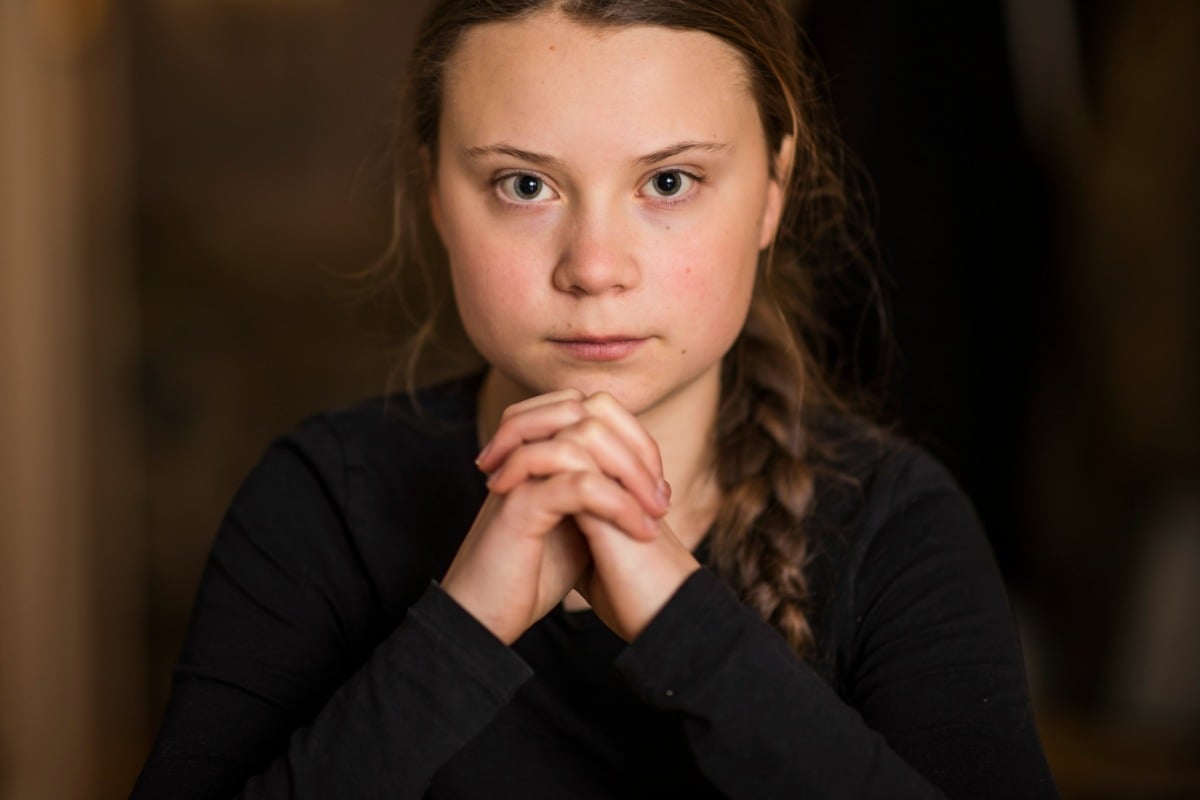 She's "freakish".
She's "deeply disturbed".
She's a "schoolgirl puppet" with "many mental disorders".
These are not kind words to fling at a child. But they are just some of the things that 16-year-old Greta Thunberg has been called in the last few months, not least by Australian columnist Andrew Bolt.
Why would grown men insult a school student who doesn't yet have the right to cast a vote?
Because she's one of the most influential people in the world, and she scares them silly.
If you aren't familiar with Greta's name, it's likely you've seen the Swedish teenager's face. In recent weeks, you would have seen her in a windbreaker and waterproofs, pulling ropes at the helm of a trans-Atlantic yacht.
 

View this post on Instagram

 
No, it's not the kind of yacht Miley Cyrus has been spending the northern summer on. There are no waitstaff or a ship-to-shore tender to ferry you out to the club, nor a bottomless fruit platter or an Insta-worthy sun-baking deck.
No, Greta's yacht is a small racing boat with a tiny professional crew, full-bore seasickness and the facilities for sleeping in shifts.  And Greta was on it because it was the only form of transport she could use to get from Europe to New York that didn't burn copious amounts of fossil fuel.
When you are the environmental spokesperson for a generation, that matters.
There is nothing ordinary about Greta Thunberg. Not the story about how, as an eight-year-old, she became so depressed about the state of the planet that she stopped eating, or talking. Nor about how activism pulled her out of that state, starting, as she did, a now global environmental movement at 15. Back in Sweden, she decided one day that refusing to go to school on Fridays might be a good way to get a bit of attention for a cause she was passionate about. Now, every Friday, somewhere in the world from Uganda to Sydney to Seoul, there's a climate strike, with school and university students staying away from the classroom to go and lobby outside their local parliaments for action on global warming.