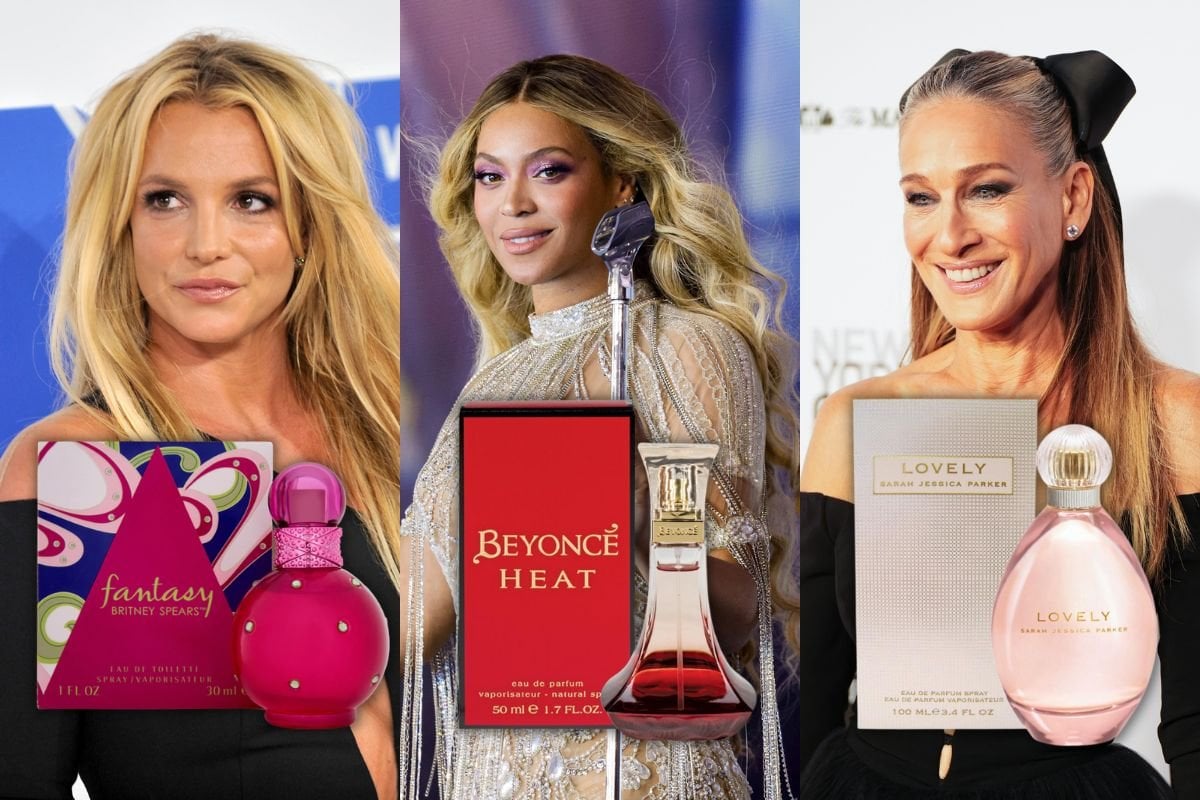 For 15 years, one thing has remained a constant in my life, and that is my love for my Britney Spears Fantasy perfume.
I'm known to spritz my expensive Baccarat Rouge 540 two times, followed by two spritzes of my Britney Spears Fantasy. Not only is it the most heavenly combination, but I reckon it keeps me humble.
Watch: What kind of perfume sprayer are you? Post continues below.
I've lost count at just how many times I've been stopped on the street by people who want to know what perfume I'm wearing, only for them to be shell shocked when they find out I'm using a fragrance that they can buy from Priceline. Sure the other half of my fragrance combo costs over $300, but it really is Britney doing all the hard work.
Yes, I acknowledge that most people grow out of their teenage scents, but I truly believe that Britney Spears Fantasy is a fragrance that matures with you. So that got me thinking, what other celeb perfumes are worth adding to my collection? I know celebrity fragrances usually get a bad rap and are accused of being a cash grab (which, let's be honest, a lot of the time they are), but there are a few on the market that some people consider their holy grails.
So, if you love Britney Spears Fantasy, take a look at some other popular celeb scents below.