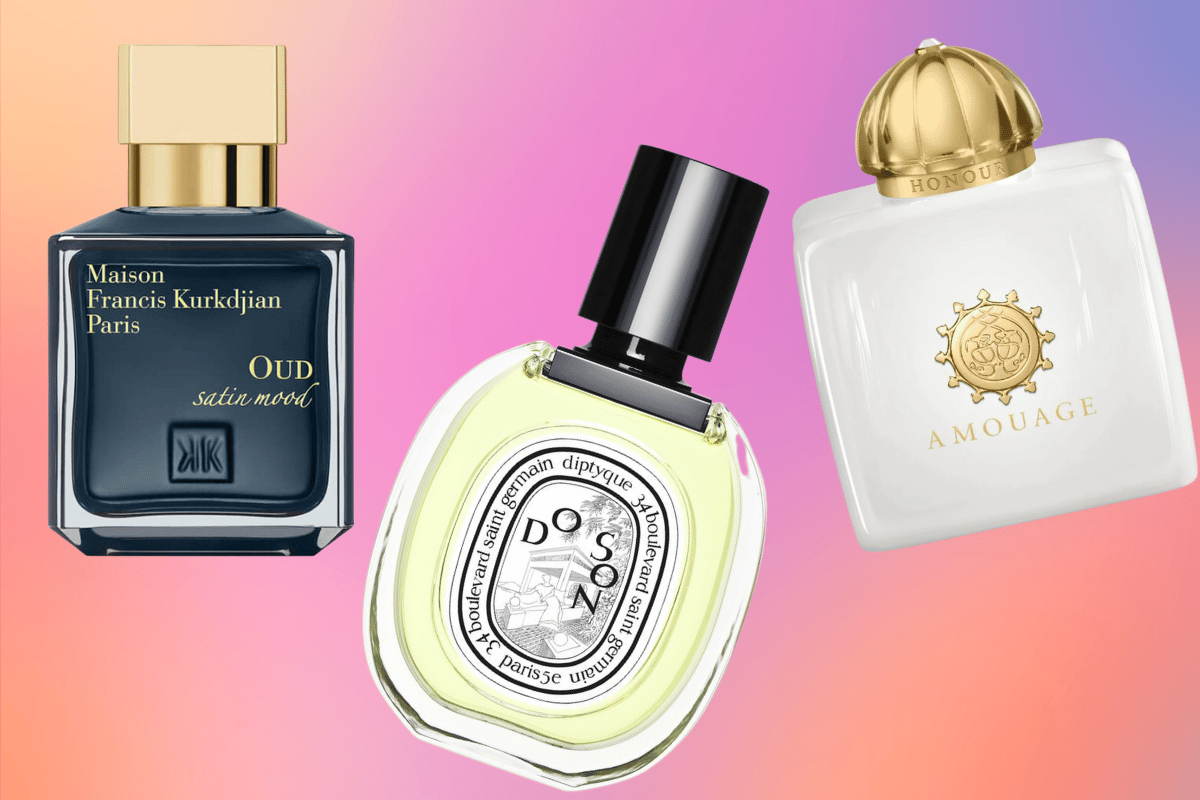 In news that will surprise literally no one, I'm getting married very soon. I talk about it once every three seconds - so JUST in case you've (somehow) missed it - I'm currently deep in wedding planning mode.
And while there are a bunch of Very Important Things that are currently quite pressing and need to be decided on ASAP - the food selection, beverage packages, music, etc. - the beauty editor in me can only think of one thing. What perfume am I going to wear?
Because it's a big decision. Really, it is.
Watch: What kind of perfume sprayer are you? Post continues below.
Y'see - scent is such a powerful (and personal) thing, and I often find whatever I spray on myself sets my mood for the day. So, I really want to make sure I make the right choice.
And because I can't stop sticking my nose into other people's beauty cupboards, I decided to ask my fellow beauty experts at Mamamia what they wore (or are planning to wear) on their wedding day.
And guess what? They actually told me! Bless their little hearts.
If you're also on the hunt for the perfect scent for your big day, you're in luck. Below, nine beauty experts share the exact perfume they wore on their wedding day.