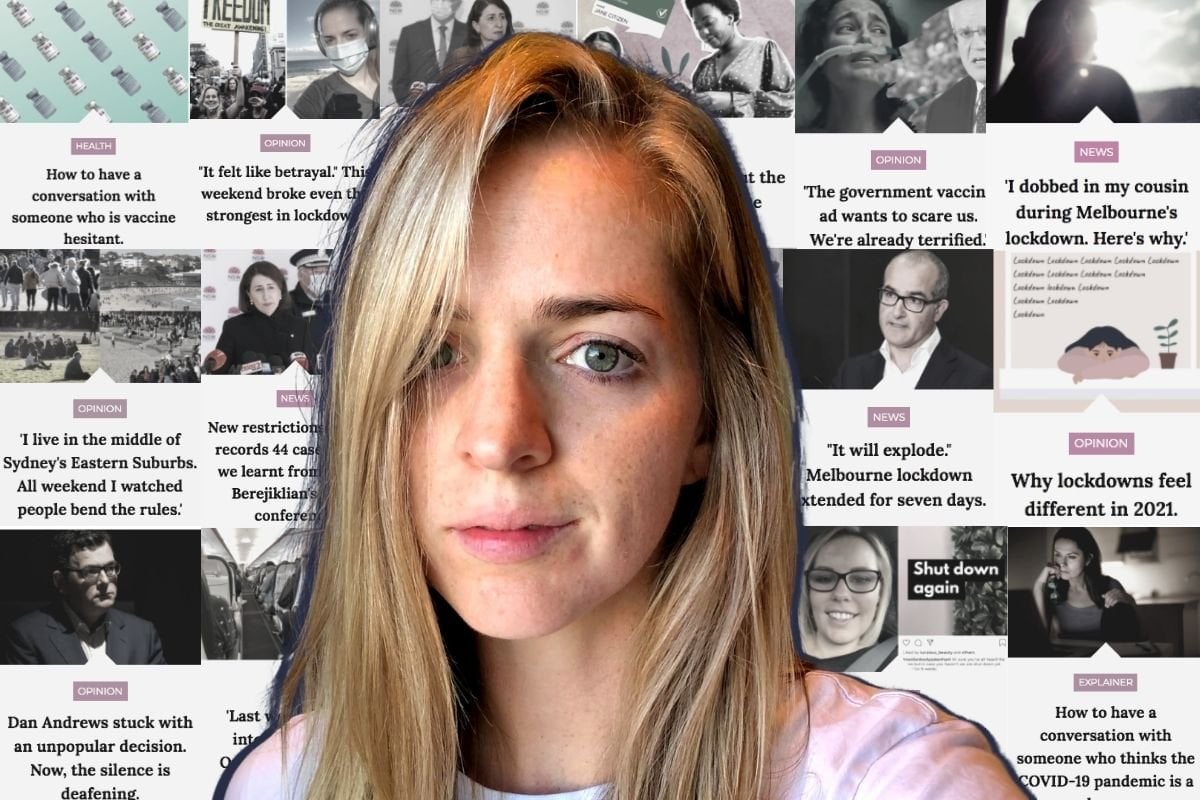 I start my work morning the exact same way. I consume as much Australian and international news as I possibly can, and then I curate the morning news article that you see splashed across the Mamamia homepage at around 8am every morning. 
From there, I try to figure out what news angles our readers will be most interested in. Is there a widespread mood? Do they need something explained or investigated? Is there a certain group of people who need to feel heard; teachers, nurses, parents? I sit on Twitter threads and scour through news updates from around the world.
For the past 19 months I've written at least one article a day about the COVID-19 pandemic, but I've consumed at least 10 times that, trying to determine what's most important for our audience. 
Right now, as Australia goes through another wave of lockdowns, pretty much everything I write is COVID-19 related. This pandemic has dominated my work life, and unfortunately doesn't end when I shut down my computer for the day. 
I can rattle off case numbers, facts and stats effortlessly because it's become pretty routine in my world. Same script - different number. I am also getting pretty good at predicting how our premiers and chief ministers are going to react to any given situation.