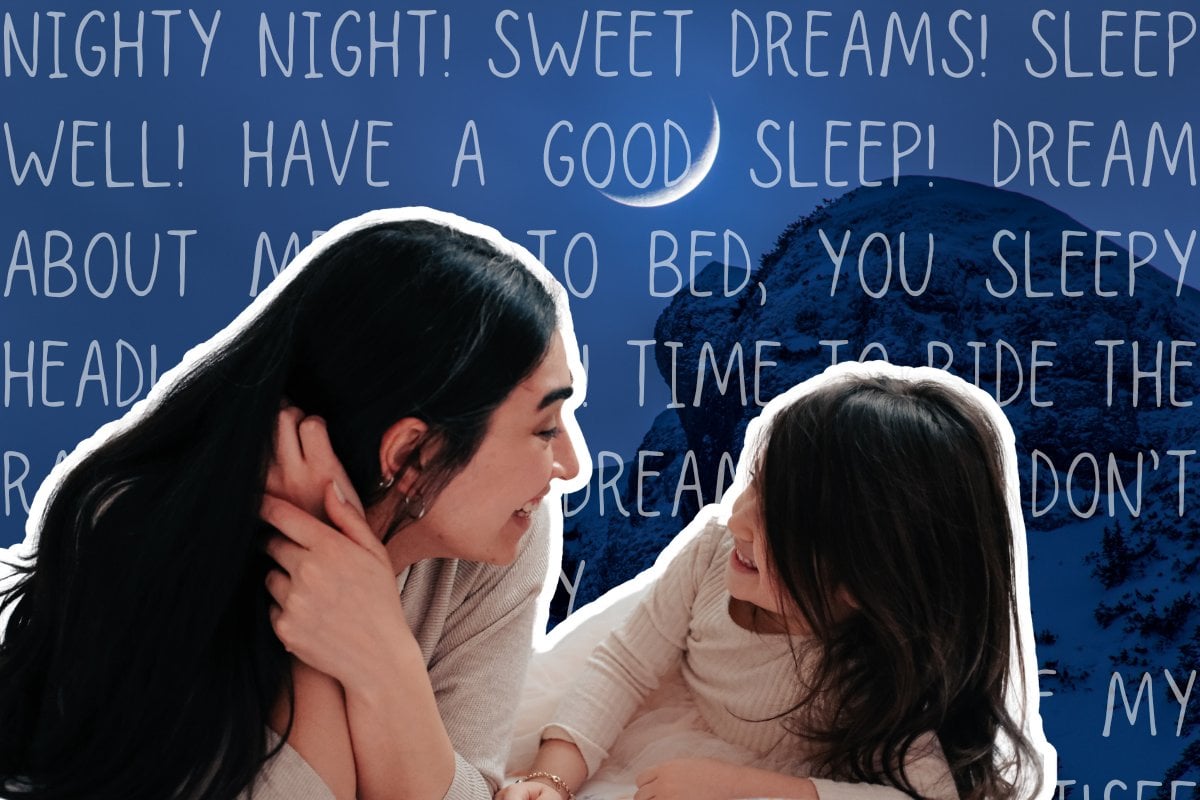 Every night at around 7pm in households across Australia, parents are preparing to do "the routine".
If you don't have kids, you're probably staring at that sentence blankly right now.
If you do have kids, you likely let out an exasperated sigh thinking about the routine you've had to do so many times it's basically muscle memory at this point.
It's where you have to perform a series of acts - in the exact same order, with the exact same level of enthusiasm - to convince your child to finally just go the hell to sleep.
In my household, it's teeth brushing, then deciding which soft toy needs to be added to my toddler's cot that night, then choosing whether she wants to sleep on her flower pillow or her Bluey pillow, then closing the blinds, then being lifted up to turn out the light herself (we must NEVER do it for her) and then singing two songs of her choosing (adding extra songs to my repertoire was the dumbest thing I've ever done) before she'll even consider being put down for the night.
It's the type of process that would sound insane if you had to explain it to a babysitter. Or, you know, write it down like I am now.
But somehow, we all ended up here.
This week, a genius TikToker put words around this parenting phenomenon and nothing has ever made such perfect sense to me.
It's what he coined "Bedtime Math".
Sure, you've heard of Girl Math. But Bedtime Math works in a veeeeerrrry different way.
There is no subtraction.
There is no division.