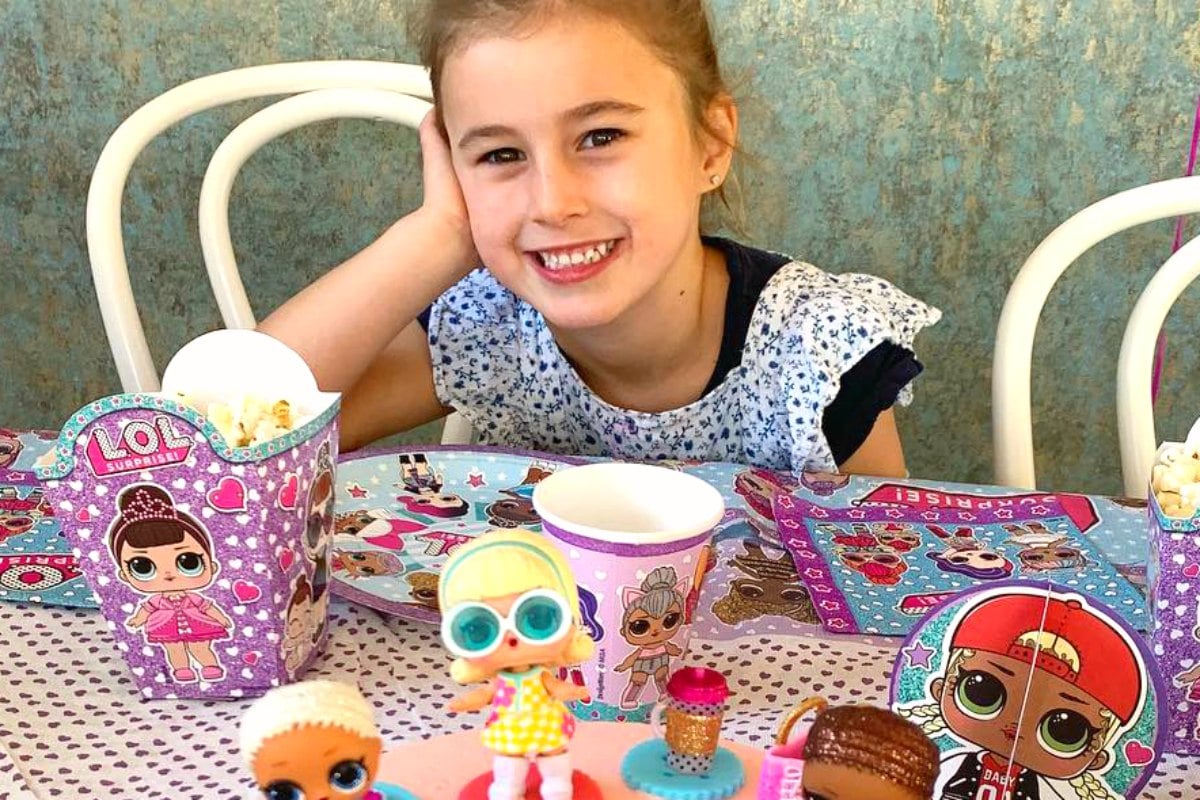 I'm not normally a fan of celebrities' lavish birthday parties for their young kids. Usually, the photos make me shudder. You see some gorgeous celebrity, holding a startled-looking tot, in front of an impeccably styled room, and you think, "That poor kid just wishes everyone could go home so she could sit and play in an empty cardboard box."
So when I read that Bec Judd's fifth birthday party for her daughter Billie had been branded "excessive" by "angry parents", I thought I would be shuddering again.
But when I saw the Instagram pics, I didn't shudder.
It's a LOL doll-themed party. LOL doll balloons, a LOL doll cake and a basket of LOL dolls. But the thing that jumps out for me is that Billie has a huge smile on her face. This is Billie's dream come true. Hers, not her mum's.
 

View this post on Instagram

 
Billie is clearly having the time of her life. You can imagine her looking back on this photo in 20 years time and going, "Mum, remember when I was obsessed with LOL dolls and you threw me that LOL doll party? That was the best!"
The other thing I saw when I looked more closely at the photos was that this was not an excessive party. Sure, the LOL dolls in the basket would have cost a bit, and the LOL cake wouldn't have been cheap, but beyond that, it's basically just a few things from a party supplies store, fairy bread, popcorn and some strawberries.