Each year, tennis tournaments like the Australian Open bring up countless questions, such as:
Are the grunts necessary?
May I marry Roger Federer… please?
How, exactly, can someone be 'bored' while playing at one of the world's most prestigious sporting events?
But perhaps most curiously: What's the deal with the ball boys/girls?
Who are they? What do they do? What are their secrets?
We spoke to a former ball boy, Jake*, who told us exactly what it's like to pick up and throw some of the world's most famous tennis balls.
Are you paid?
According to Jake, who's now a 26-year-old lawyer, he wasn't paid for his role as a ball boy in the early 2000's.
"The perk was we got to keep the Adidas clothes we had to wear on the court," he explained. "They included flap caps which weren't (and still aren't) particularly cool so it wasn't much of a perk."
Oh… I'm sure flap caps from a major tennis tournament make for very cool attire to wear out on the weekend.
Even now, ball kids aren't paid, but they get a food allowance as well as free tickets for family and friends. And, yes, they still get to keep their cool on-court gear.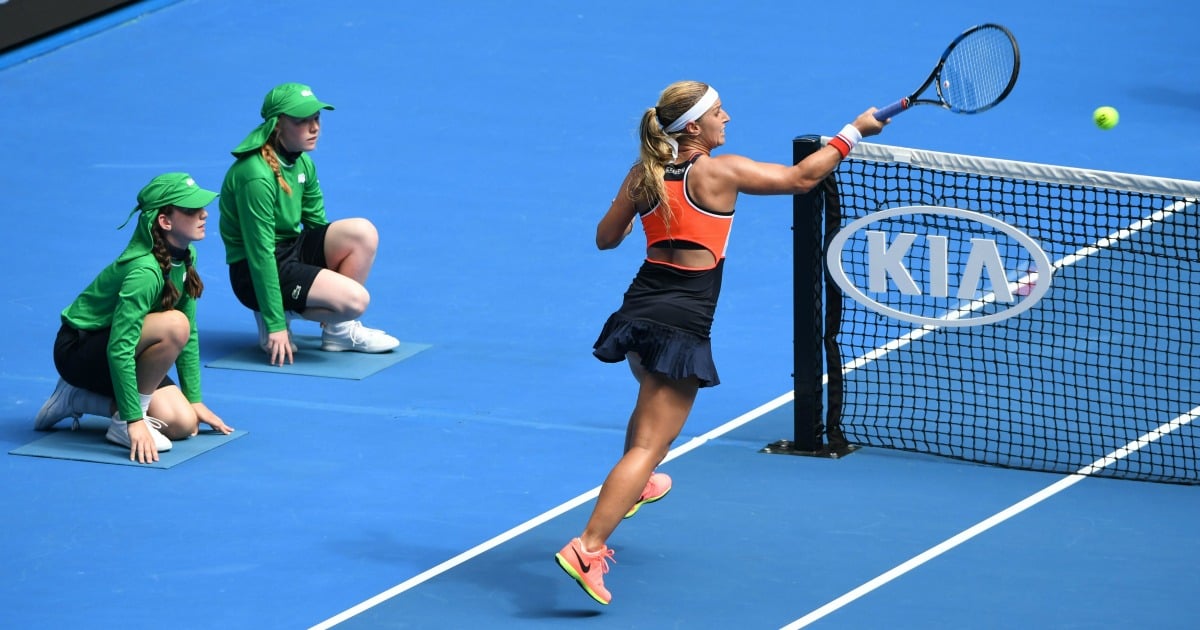 What's the selection criteria?
Jake was 11 when he was a ball boy, and he remembers some of the others being as old as 15, but there weren't any below 10. He assumes this is the rough age bracket required to be ball kid.