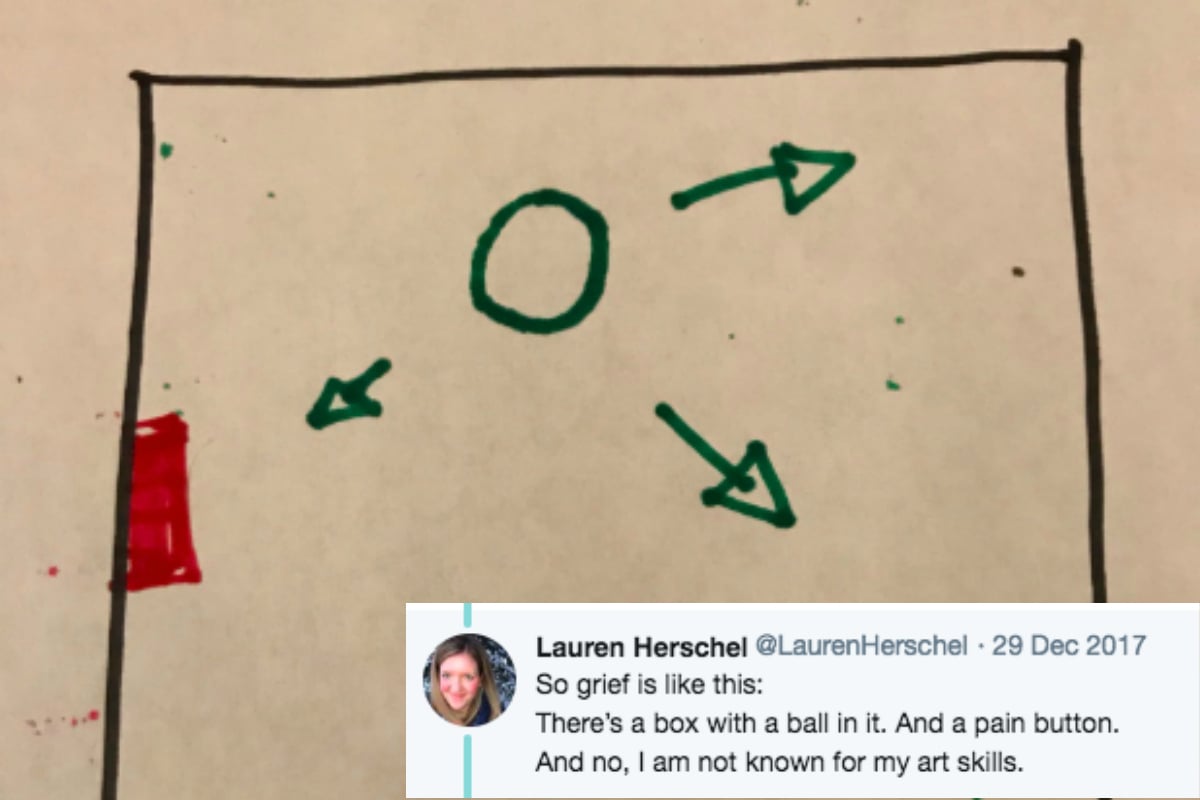 There often aren't enough words to describe the intense feeling of grief.
It's complex, distinctly unique, and persistent. Not only that, but there's simply no right or wrong way to grieve a loss – all we know is that the pain of it can strike at any moment, unexplained.
But one woman, Lauren Herschel, has shared an analogy told to her by her doctor, which many people have said perfectly explains what grief is really like.
It's called the "ball in the box".
"After what has been a surprisingly okayish Christmas, I had a moment today in SuperStore," Herschel began on her Twitter account.
"Saw a lady who reminded me of my 92yo grandma, who even in the early stages of dementia, completely understood that my mom died. I thought I'd share the Ball in the Box analogy my Dr told me," she wrote in a tweet that has recently resurfaced.
So grief is like this:
There's a box with a ball in it. And a pain button.
And no, I am not known for my art skills. pic.twitter.com/XDwCCdXVkc

— Lauren Herschel (@LaurenHerschel) December 29, 2017