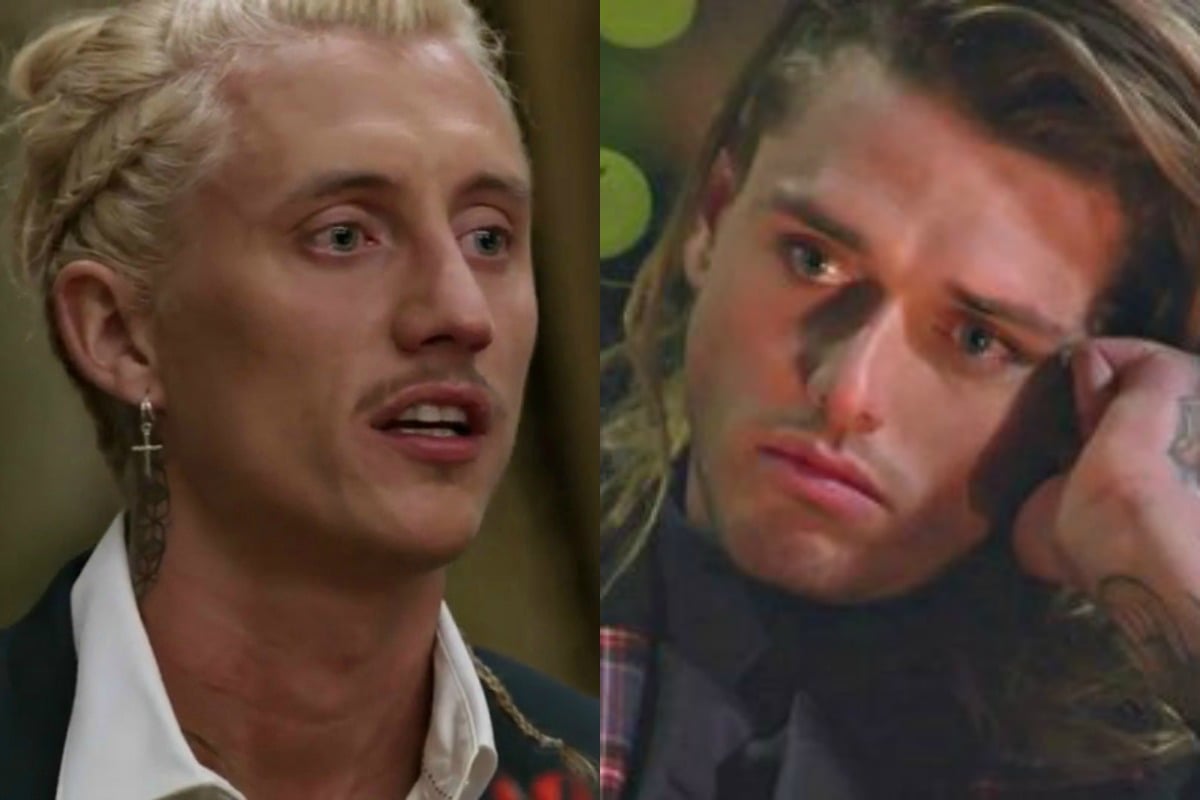 Last night, on primetime television, a man with long hair, an earring and a thick Aussie accent, cried for his broken heart.
As a dejected Timm Hanly rubbed his red eyes, Bachelorette viewers saw the culmination of a series that, finally – finally! – reflected the attractiveness of emotional intelligence, of men who are comfortable in their vulnerability.
Watch (if you're prepared): The moment Angie breaks up with Timm.

Those qualities were encouraged by Angie Kent throughout the season; she listed them often as the reason she was drawn to certain men. And though she didn't chose Timm during the season-ending episode, they were a big part of why she described him as her "soulmate".
And it seems many Australians felt that way, too.
Viewers were devastated by his rejection. Tweets, memes, Facebook posts (even Osher) expressed their sadness as he comforted the woman who was turning him down. "Devastated." "Gutted." "Ruined."
Of course, that happens most years on this show; fans hitch themselves to a favourite. But there's no doubt that Timm is a new kind of favourite for this franchise. One of several who, with Angie's encouragement, helped drag it toward something resembling 2019.
Look, we're not kidding ourselves. The archaic conventions of the Bach franchise still well and truly entwined around this season. The gratuitous shirtless scenes, the shots of soaking-wet men flipping their long hair, or scooping the heroine up in their muscly, tattooed arms. Tropes lifted straight from the well-worn pages of your Aunty Karen's romance novels.