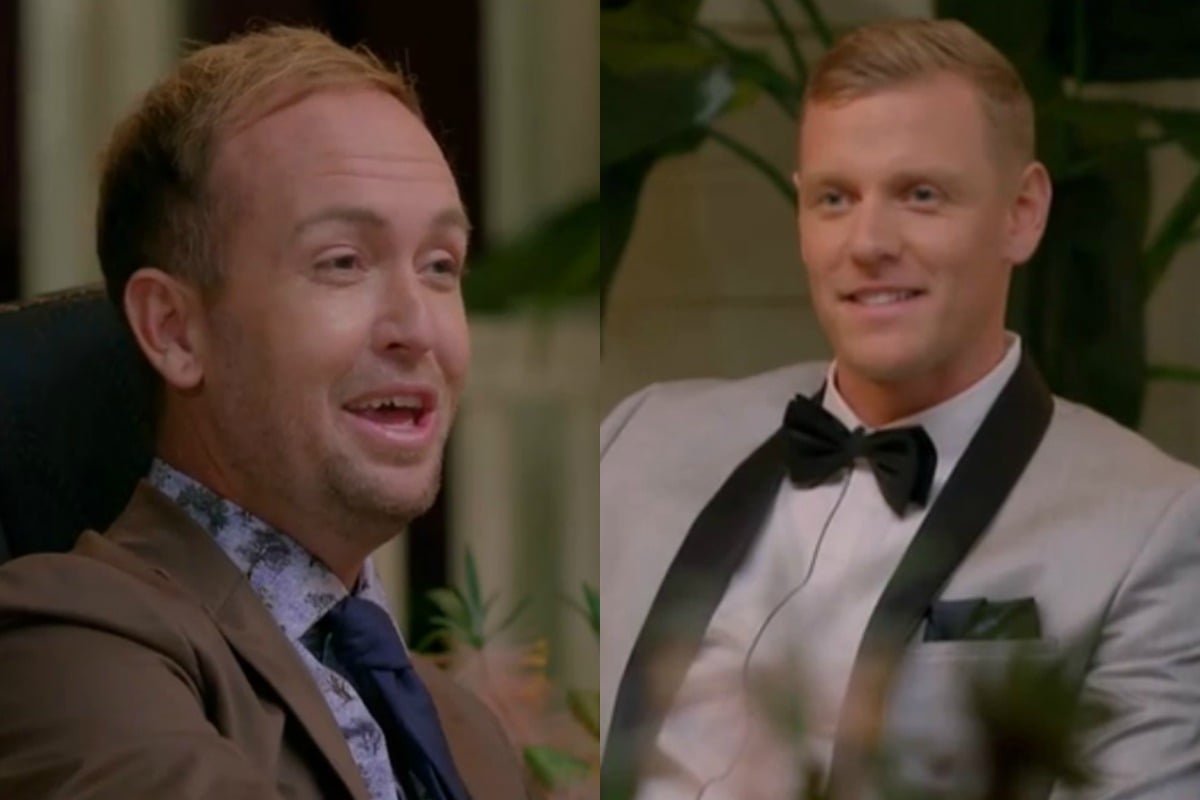 To catch up on all the Bachelorette Australia 2019 recaps and gossip, check out Mamamia's recaps and visit our Bachelorette hub page.
This year's season of The Bachelorette certainly contains some large personalities.
There's two lovely men with long hair and exquisite fashion taste and a man who thinks rainbow socks are a romantic gift taking up most of the screen time.
So, when we said goodbye to a lovely man named Glenn on Thursday night's episode, we didn't really know… much about him.
Mamamia's super fan meets the bachelorette Angie Kent. Post continues below video.
But what we did know, we liked.
The 31-year-old business owner and refrigeration mechanic from Perth was one of the men who, during the second episode's cocktail party, told Noosa politician Jess his gross, sexist behaviour was unacceptable.
Jess said that if he had a chance at the previous group date, he would have "just grabbed that sweetie and laid one on her", before adding that he wouldn't have minded if Angie didn't want him kissing her because he had kissed plenty of girls who have turned their heads away. He laughed about it.
The group of men sitting near him – Glenn, Haydn and Tom (with one m) – directly called him out. That is totally inappropriate, they told him. That is not okay.
Speaking to Mamamia after his elimination, Glenn said that wild cocktail party was just as big of a sh*t show as we saw.
"We'd all spent time with Jess and he was quite inappropriate off camera, even around us boys and after that group date," he said.
"When he came into that cocktail party,  there had been a lot of things that had led up to that, there were so many instances and it was time that everyone started calling him out. There wasn't just one guy, as you've seen, most of the boys in the mansion were really calling him out.
"I'm pretty proud of the guys as a collective really standing up to that stuff. In this day and age, there's so much about and it's not okay and it was really nice to see the collective of boys stand up and actually call him out."