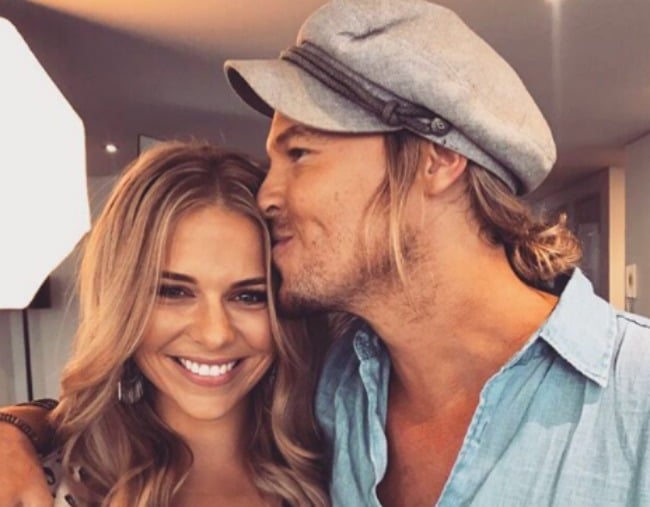 Bachelor in Paradise's Tara Pavlovic has responded to ex-boyfriend Sam Cochrane's allegations that she was abusive throughout their relationship.
The couple, who became engaged on Bachelor in Paradise just one month after meeting, have each been sharing two very different sides to the story of what led to their split.
Last week, Tara shared her side of the story with the Daily Mail, admitting that their relationship was "toxic" and that Sam "threatened to leave and played games".
And now, in an interview with Woman's Day, Sam has shared his side of the story, claiming that 28-year-old Tara's "excessive drinking" allegedly led her to bite, punch and kick him.
Posting to her Instagram story, Tara has denied Sam's claims, posting a photo sharing a glass of champagne with a friend on a plane.
"There are terrible people in the world. I've learnt that over the past 6 months," she wrote.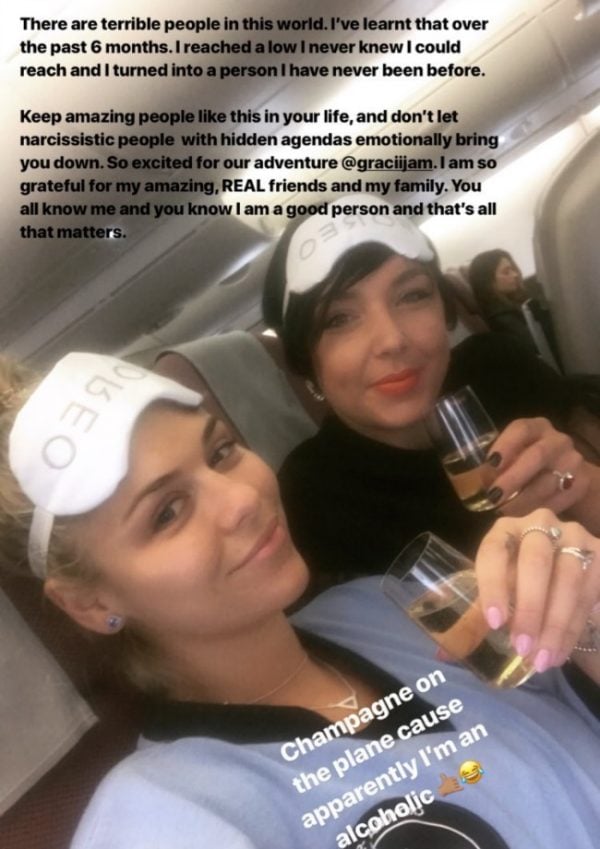 "I reached a low I never knew I could reach and I turned into a person I have never been before," she continued.
"Don't let narcissistic people with hidden agendas emotionally bring you down... I am so grateful for my amazing, REAL friends and my family. You all know me and you know I am a good person and that's all that matters."
Speaking to Woman's Day, Sam described how Tara's alleged frequent partying and excessive drinking escalated.
"At weekends it was this binging thing and then it would be the put-downs and the verbal attacks," the 31-year-old said.
Sam explained that he begged Tara stop drinking and get counselling, but things only got worse.
"Everything spiralled," he said. "The relationship took a back seat, the drinking kicked in and then the violence started."
Read more: "She bit my hand, face and back": Bachelor's Sam shares photos of 'injuries' from ex Tara.
From then on, the physical abuse allegedly intensified.
On the weekend of their Sydney engagement party, Sam says Tara hit him for the first time, punching him in the face twice.
But it was an argument in an Uber after a night out at Sydney's Flamingo Lounge weeks later that truly ended the relationship.
"She bit my hand, my face and my back... I didn't actually realise how bad it was until I saw myself in the bathroom mirror," he said.