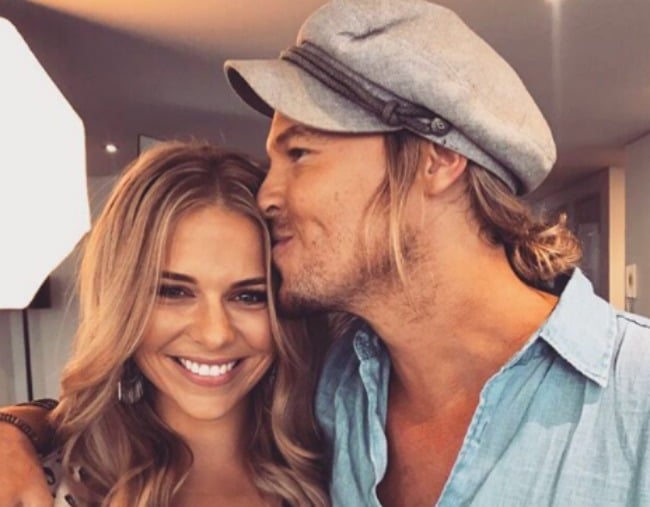 Bachelor in Paradise's Tara Pavlovic has responded to ex-boyfriend Sam Cochrane's allegations that she was abusive throughout their relationship.
The couple, who became engaged on Bachelor in Paradise just one month after meeting, have each been sharing two very different sides to the story of what led to their split.
Last week, Tara shared her side of the story with the Daily Mail, admitting that their relationship was "toxic" and that Sam "threatened to leave and played games".
And now, in an interview with Woman's Day, Sam has shared his side of the story, claiming that 28-year-old Tara's "excessive drinking" allegedly led her to bite, punch and kick him.
Posting to her Instagram story, Tara has denied Sam's claims, posting a photo sharing a glass of champagne with a friend on a plane.
"There are terrible people in the world. I've learnt that over the past 6 months," she wrote.