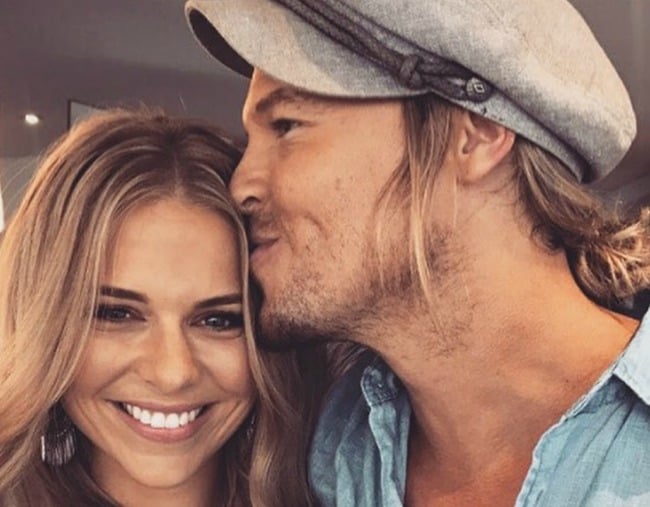 Late last month, Tara Pavlovic, 28, and Sam Cochrane, 31, from Bachelor in Paradise posted on social media that their engagement was over.
As hearts broke around the nation, people started noticing that Tara had deleted all the photos of her former fiancé from her Instagram, and other signs that it wasn't exactly an amicable split.
Everybody had hoped that it was more of a 'conscious uncoupling' (to borrow Gwyneth Paltrow's phrasing), however, a source close to Tara has told Woman's Day that the couple's relationship was toxic, revealing that the couple was seen arguing at a charity event prior to their split.
The 'friend' told the publication that there were "red flags" and that the couple "barely spent any time together" before they parted ways.
"She was like a broken bird at the end – she had lost all her self-confidence but thankfully because she's such a hard worker she's thrown herself into her job in childcare," the source claimed.
"And [Tara] is looking forward to brand new beginnings without all the toxicity that came from the relationship.
Sam Cochrane posted an Instagram sharing the breakup news last month.
"The fairytale that I took part in was deep and surreal. My proposal was meant to be forever but life sometimes takes you away from the dream and you wake up," the man wrote alongside an image of him proposing to Tara in paradise.
"So…deep breath…. this has come to an end. I loved Tara with my whole heart and those two people in Fiji fell completely. Watching something you valued fall apart and what you love follow a different path is one of the most difficult things," he also said.