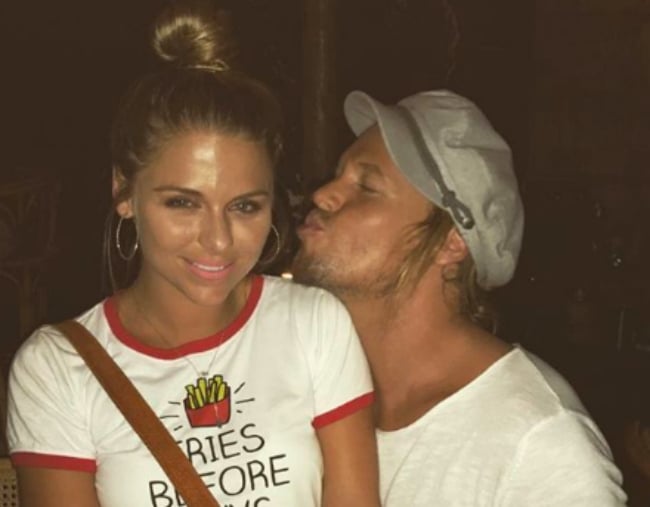 It's been just over a month since Australia's favourite Bachelor in Paradise couple Sam Cochrane and Tara Pavlovic announced their split.
The couple got engaged just one month after meeting on the reality dating show, but with Tara admitting their relationship was "toxic", it seems everything wasn't as perfect as it appeared.
Speaking to Woman's Day, Sam has finally shared his side to the story, claiming that Tara was abusive towards him.
The 31-year-old, who moved to Queensland to live with Tara, said that the 28-year-old's "excessive drinking" allegedly led her to bite, punch and kick him.
In hiding until the finale aired, Sam and Tara were forced to hide their relationship from the public as Tara's alleged frequent partying and drinking continued.
"At weekends it was this binging thing and then it would be the put-downs and the verbal attacks," said Sam, who says he was called a 'loser' by Tara in front of friends.
Speaking from Bali, Sam told Woman's Day that he begged Tara to stop drinking and get counselling, but after the finale finally aired, things only got worse.
"Everything spiralled," he said. "The relationship took a back seat, the drinking kicked in and then the violence started."
From then on, the physical abuse allegedly intensified.
On the weekend of their Sydney engagement party, Sam says Tara hit him for the first time, punching him in the face twice.
But it was an argument in an Uber after a night out at Sydney's Flamingo Lounge weeks later that truly ended the relationship.
"She bit my hand, my face and my back… I didn't actually realise how bad it was until I saw myself in the bathroom mirror," he said.
Sam proposed to Tara on Bachelor in Paradise, just one month after meeting. 
Sam shared photos of the bruises he received from Tara's bites with Woman's Day, as well as screenshots of angry text messages he received, which you can view here.
Last week, Tara shared her side of the story, telling the Daily Mail that their relationship was toxic.
"He always threatened to leave and played games," she said.
"He would always say to me I needed someone who was 'dumb with no feelings', that he was too smart and deep for me."
Tara is reportedly now dating an old friend, plumber Nick Shepherdson.