On Saturday, Sam Cochrane and Tara Pavlovic, also known as the adorable engaged couple from Bachelor in Paradise, publicly announced their break up.
They were the ultimate Aussie reality tv couple; laid-back, funny, and most importantly drama-free.
Hindsight is a gift, but it's also a burden drenched in guilt. Now that we think of it, there were five obvious signs that the couple were over. And we were so blinded by hope that we didn't even notice.
RIP Love.
1. Tara was going on a holiday with a friend who is not Sam.
Guys, this European getaway is clearly a BREAK UP holiday.
In an Instagram photo posted two days ago, Tara wrote, "6 weeks until Europe @graciijam, if anyone has suggestions for fun stuff to do & good places to eat in Sweden, Berlin & Amsterdam lettuce know", and omg how did we not notice?!
2. They had not featured on each other's Instagram for at least a fortnight.
How did we not notice this happen? Having a retrospective scroll through the couple's respective Instagrams, the feeds go from IN LOVE to SINGLE. The last photo that Sam posted with Tara (with the exception of the break up announcement), was from June 14, and Tara hadn't posted a photo with him for almost a month.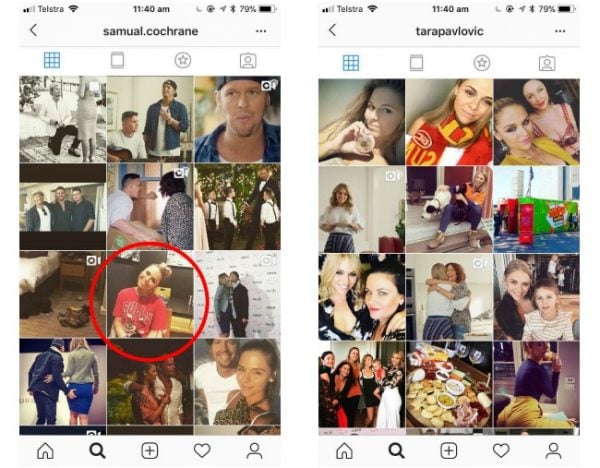 3. On June 19, Sam posted a really cryptic and emotional post and literally none of us saw it FOR WHAT IT WAS. 
On June 19, Sam posted a photo with the most adorable wingmen ever, reminiscing on his time on The Bachelorette.
"It was certainly an adventure. Everything happens for a reason and I'm sending my deepest regards to all the boys and I hope @sophiemonk finds the happiness that we all deserve," he wrote.
"To all the beautiful people out there - if I learned anything from back then to now with the closure of the Bachelor experience - always stay true to yourself and dust yourself off if you tumble and keep moving - it will always lead to love and nothing amazing comes easily."
Dust yourself off?
Keep moving?
HOW DID WE NOT SEE THIS.
All the comments were asking about Sophie Monk and poor Sam was dealing with a break up in SILENCE.
4. Tara went on a weekend away with fellow Bachelorette Cobie. 
Nothing says "I just broke up with my fiancé" quite like a weekend away with a friend from the dating show you went on and her new Irish boyfriend, and Instagram photos FULL of puppies.
Earlier this month, Tara wrote, "Thanks for the best weekend ever #reddog #mashdnkutcher #$20.70."
Firstly, this caption is full of personal jokes. Secondly, you do not go and hang out with a couple without your fiancé unless he is no longer your fiancé.
5. The couple became engaged just one month after meeting each other. 
The couple only knew each other in the context of a reality television show, which ironically, is not very close to reality.
While we all GUSHED at the proposal, in hindsight, the odds of the relationship working out in the real world were kinda low.
Now, we're all broken.
But we only have ourselves to blame.