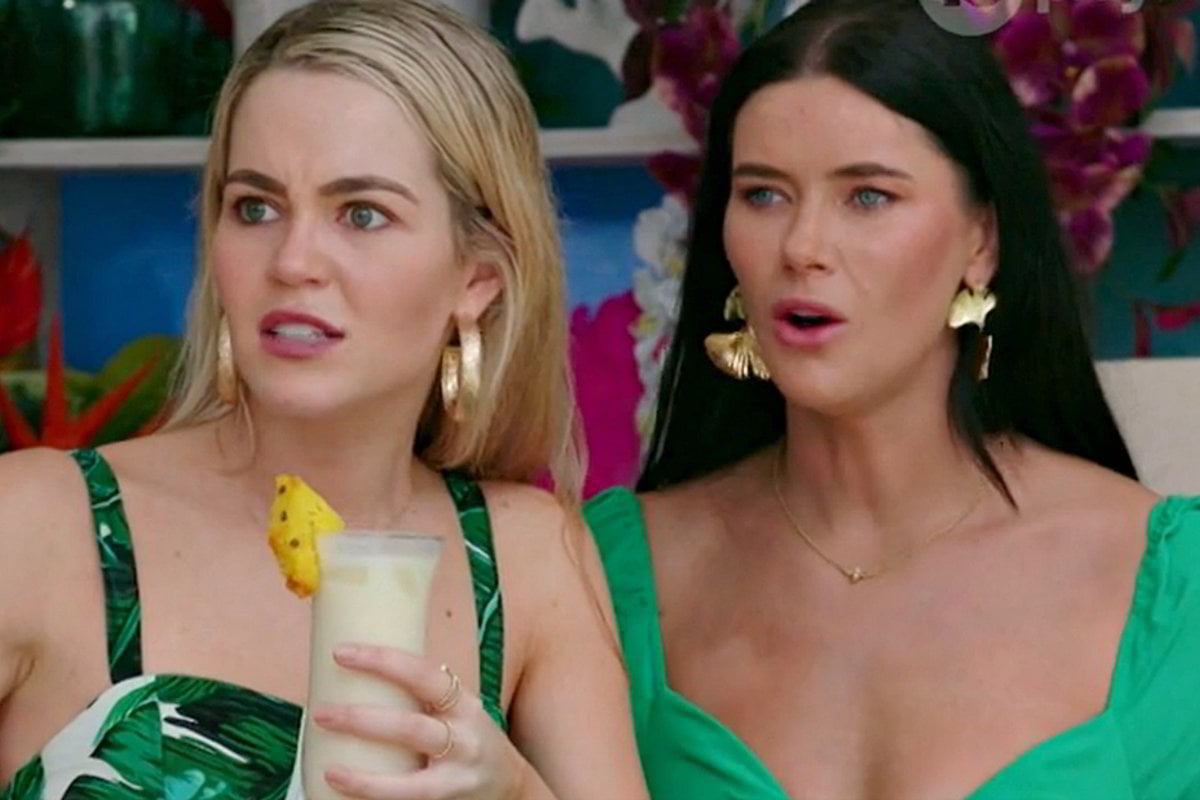 To catch up on all the Bachelor in Paradise Australia 2020 recaps and gossip, check out Mamamia's recaps and visit our Bachelor in Paradise hub page.
For recaps delivered straight to your inbox, click here and select "Mamamia Recaps" so you don't miss out on any of the laughs! 
Every year on Bachelor in Paradise, we witness some pretty wild things take place on-screen.
Proposals, betrayal, plenty of drama and (very occasionally) love. 
But what we sometimes forget is that there are just as many interesting things taking place off-camera that we don't get to see. 
From sex rules to hostel-looking rooms, here are all the behind-the-scenes secrets from Bachelor in Paradise.
If you're not watching Bachelor in Paradise just yet, watch the trailer here first. Post continues below.
Limited alcohol.
Whether they're lounging on a daybed or getting rowdy at a 'Bula Banquet', it's rare to see a Bachelor in Paradise cast member without a drink in hand.
But according to Brittany Hockley, there are strict rules around alcohol consumption to ensure things don't get too out of hand.
In an episode of Life Uncut, the podcast she hosts with 2017 Bachelor winner Laura Byrne, Hockley shared that the Paradise bar opens at midday.
"Then you get two drinks an hour, and you can basically drink until midnight," she said.
"That's a lot of drinks, and in the sun."