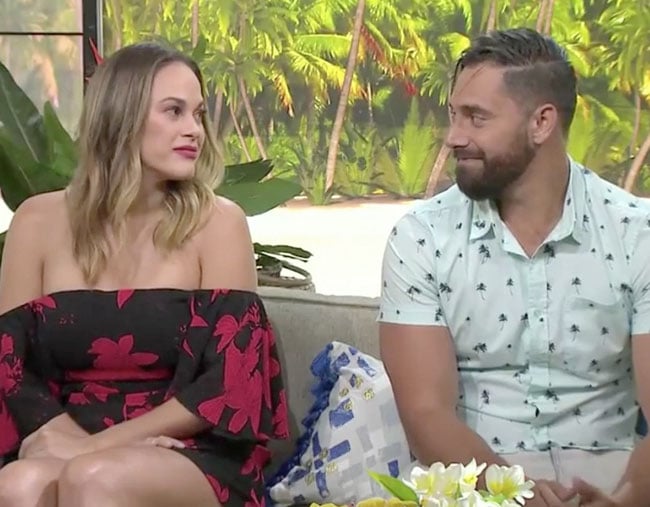 The rose ceremonies on Bachelor In Paradise just keep getting better and better.
And by "better" we of course mean "more insanely awkward than we ever thought possible".
It started with the whole Florence/Davey/Jake/Megan thing. Then Blake gave his rose to a girl that literally did not exist and we honestly would have been happy if the drama had stopped there.
But last night, things got even more intense when everyone decided to just… give their roses to the first name that popped into their heads.
Michael chose Lisa and started crying. And Eden, upset by Nina's continued insistence that she would not be getting her smooch on with anybody – even him – until the final day in paradise, sent her packing and chose Elora instead.
Eden picks… Elora! #BachelorInParadiseAU pic.twitter.com/UJZw7O2Grb

— BachelorInParadiseAU (@BachParadiseAU) April 11, 2018
It was the end of Nina and Eden… or so they both thought. But Osher, ever the mischievous drama-lover, had other plans.
Much to Nina's surprise, Osher (reluctantly) reunited the pair on After Paradise, the online-only special that airs after each Bachelor In Paradise rose ceremony.
Watch: Osher reunited Eden and Nina on After Paradise.
"Have you had the chance to talk to Eden since?" he asked a clearly still heartbroken Nina, before he declared "BECAUSE HERE HE IS" like some B-grade version of This Is Your Life where the only achievement being celebrated is being drunk for 10 days straight on an island.