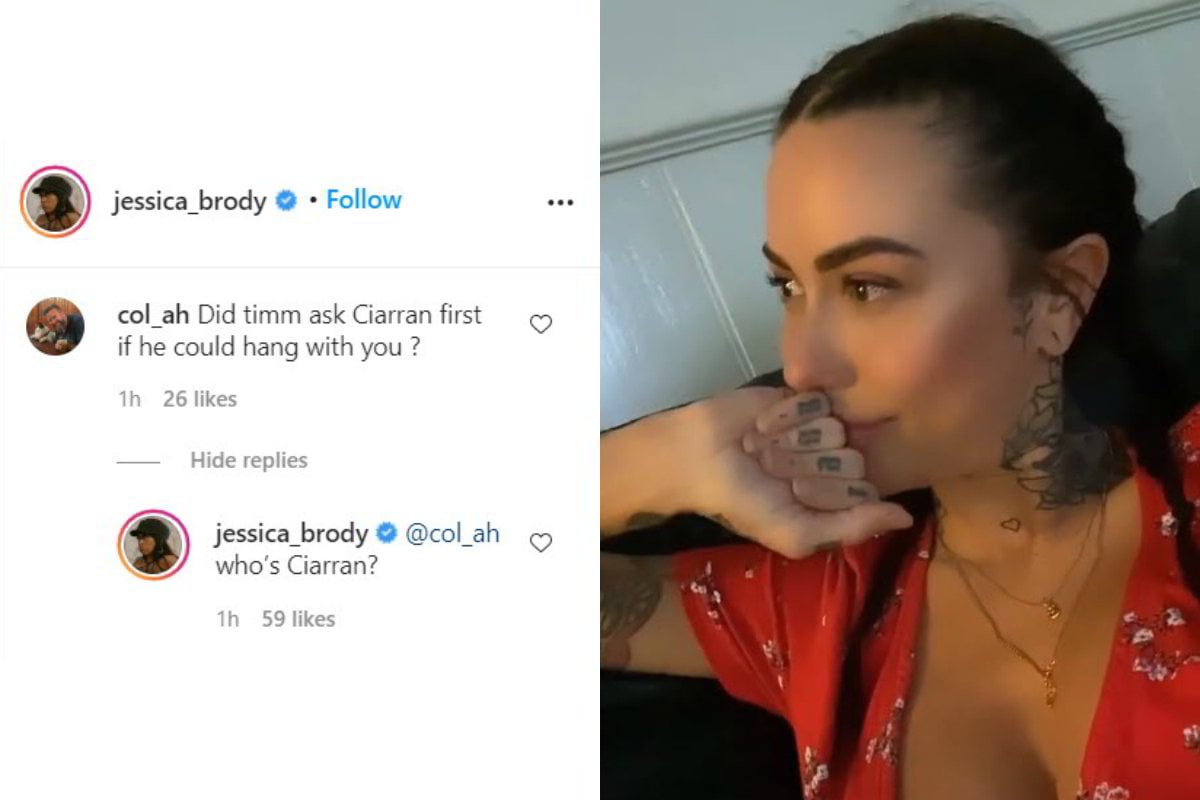 To catch up on all the Bachelor in Paradise Australia 2020 recaps and gossip, check out Mamamia's recaps and visit our Bachelor in Paradise hub page.
Oh no, the Bachelor in Paradise cast have gone fully rogue and are airing all their drama openly on social media.
Many are sticking it to the producers over the show's editing or calling each other's behaviours out and... we can't look away.
Some are so mad about it all, they're taken to spoiling to outcome of the show and... we hope they read their contract first. Oh and speaking of contracts, Jamie is suing Channel 10.
Keira Maguire enters Paradise. Post continues below video.
Following four drama-filled episodes this week, cast members have come out to call out each other's bad behaviour, complain about the editing, or complain about others complaining about the editing. ¯\_(ツ)_/¯ 
Confused? Same, but we've rounded up all their grievances into this 'Handy Guide to Angry Bachelor in Paradise Stars'.
Jess.
On Thursday night, Jess Brody posted her reactions in a series of Instagram stories after watching recent episodes which showed the 'bro code' drama between Ciarran and Timm, and Matt, who went on a date with Renee, Ciarran's ex-girlfriend.
"I want to say Ciarran's behaviour is just appalling. The situation between me, Ciarran and Renee and Matt, Ciarran and Renee are two different situations in my opinion, however, if you're going to date someone from the franchise then you need to go in there and you need to own that shit, because you know what you're walking into," she said.
"Renee owned her shit and she went in there for the right reasons. She went there to find love. She is entitled to go on those dates. She doesn't need to ask for anyone's f*cking permission. She doesn't belong to anyone, and she was never his property and never will be his property."
She said the upcoming episode, which teases a fight between Ciarran and Matt, looks "juicy", but "getting into this whole fisticuffs situation over someone hooking up with your ex when you're on a dating show with your ex... Bro, grow up, just f*cking chill with the testosterone, bring it down a level, go to therapy".