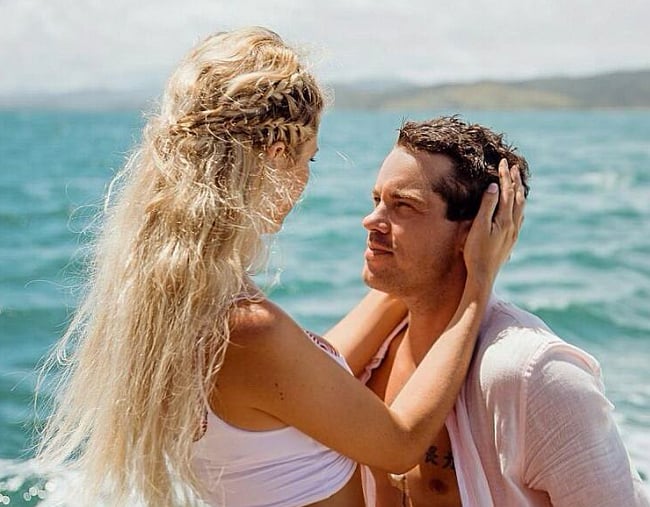 For all your Bachelor in Paradise Australia gossip in one convenient place, check out our Bachelor in Paradise 2018 hub.
After last night's bloody emotional Bachelor in Paradise finale, Australia went to bed thinking Bachelor in Paradise's Jake Ellis and Megan Marx weren't together anymore.
Kaput. Donezo. Finito.
Or so we thought.
But this morning, we woke up to find that, nope, Jake and Megan are still together. In fact, they're off to Thailand for a romantic holiday, according to a sneaky Instagram comment from Jake.
Wait… what?
The last we saw of the couple who had an… interesting journey on the Fijian island of love and drama was Megan walking out of paradise without Jake. Because, commitment issues.
But according to Megan, all it took was one thing on the outside to help her realise she was finally ready to commit to being in a relationship with Jake for good.
"[I left Jake on the finale because] I didn't think we were ready to make a commitment and when you do something like that on national TV and you're still unsure… I was worried we would do that and come out of it, break up and get so much backlash. I really wanted to give us the time and the space to properly get to know each other," the 29-year-old told Mamamia.
"But after the show, we stayed in contact and then a month after finishing filming, I went over to see him on the Gold Coast and it went from there. Things kind of slotted into place – obviously we met on a reality TV show and love blossomed on an island, and my concern was that, yes, it was fantastic and so much fun and I was so open to falling in love, but Jake and I needed more time.