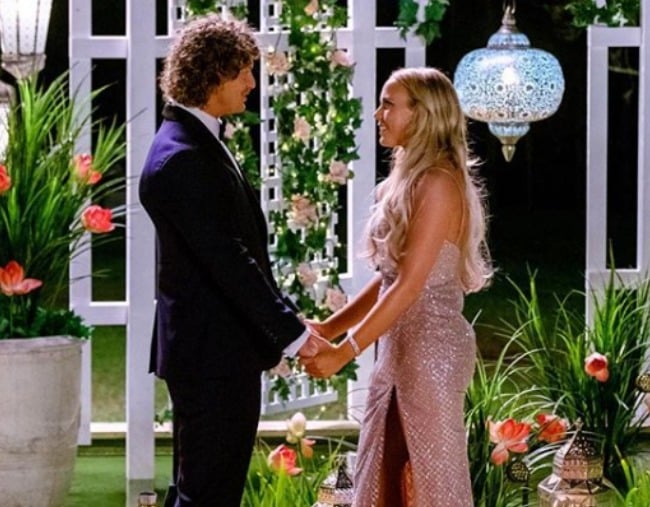 To keep up to date with The Honey Badger, AKA Nick Cummins, and all the best Bachelor 2018 news, cast and roses, check out our Bachelor hub. It's a blast.
SO.
Honey Badger has said a thing.
You see, last week the former rugby union player met 25 hopeful bachelorettes at the bachelor mansion.
It was during that meet and greet that he realised he had already dated one of them.
Nick Cummins and Cassandra Wood had "socialised" before the show (wink wink, nudge nudge).
The most hilarious bachie entrances…

Cass said there were "feelings there" and the Badgelor said the timing just hadn't been right for them.
Since then, a lot of people have been wondering whether the pair had slept together because we don't have any other hobbies and/or interests ¯\_(ツ)_/¯ .
On Monday, a source told New Idea the reality TV stars had been "intimate" before the show.