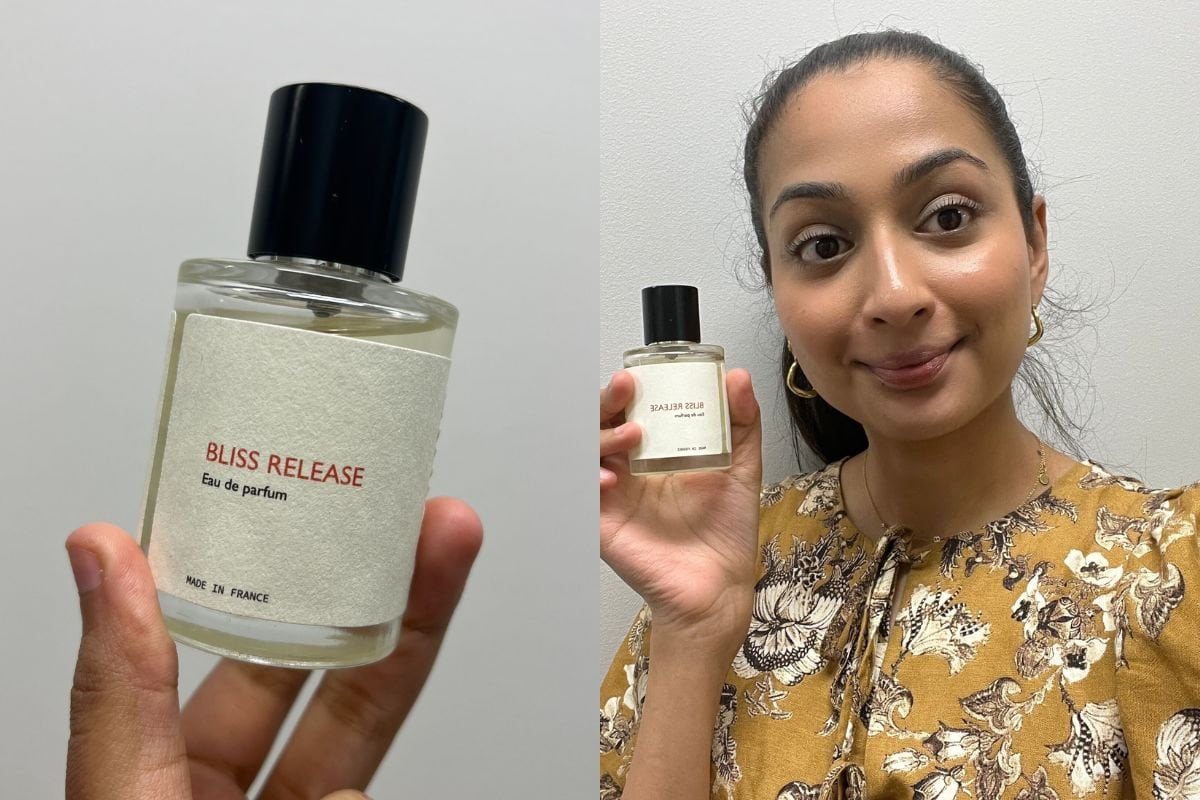 I recently wrote about my love for the Britney Spears Fantasy fragrance – a scent I've been wearing for over a decade and costs less than $100. My second signature scent however is one that's on the complete opposite side of the spectrum, setting me back $369 every time I repurchase.
Maison Francis Kurkdjian Baccarat Rouge 540 is my all-time favourite perfume, and it has been since I first spritzed it on my body eight years ago. It's perfectly woody and warm; it makes me smell like luxury and as if I'm dripping in gold, and it lasts like nothing else I've ever tried.
Watch: How to make perfume last all day. Post continues below.
But I have to admit, spending close to $400 on it every year is … painful.
Especially in this economy where every dollar counts. So, when the Aerre Bliss Release perfume landed on my desk, loudly announcing that it's inspired by Baccarat Rouge 540, I just knew I had to try it.
Mind you, I have yet to find anything that comes close, which is why I was even more curious to see if this lives up to the hype. Let's get into it.