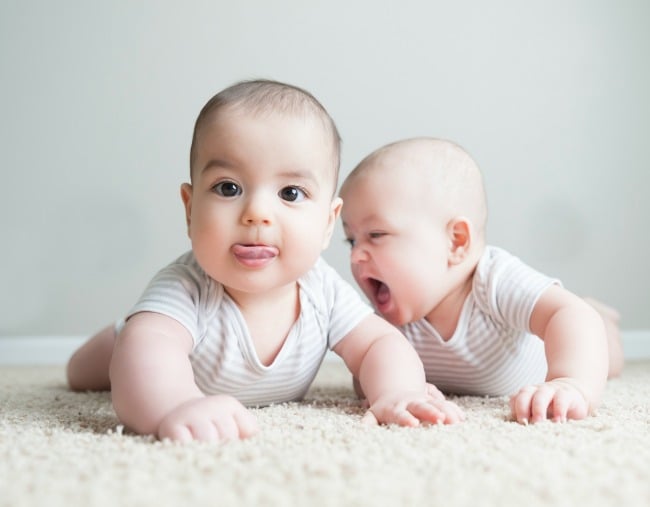 Let's not pretend that giving a baby a different spelling of a name is something new. Khloe and Kourtney Kardashian aren't exactly kids anymore. But according to UK website Babycentre, there's been a surge in unusual spellings recently – especially ones using the letters X, Y and Z.
Babycentre has just announced the most popular names for the first half of 2018, and there are no real surprises at the top of the list – Olivia, Sophia and Amelia for girls, and Muhammad, Oliver and Noah for boys.
Associate editor Lorna Marsh thinks the surge in "weird and wonderful" spellings may be due to parents "rebelling" against a relatively unchanging top 10.
"By choosing an unusual spelling of a popular choice, parents can shake up the status quo while still playing it relatively safe with their children's names," she says.
Marsh points out that many of the unusual spellings involve adding an X, Y or Z to a classic name. The examples she gives include Jaxon, Kaylub, Liyam, Fyn, Jayson, Zayden, Roze, Wynter, Madyson and Maizie.