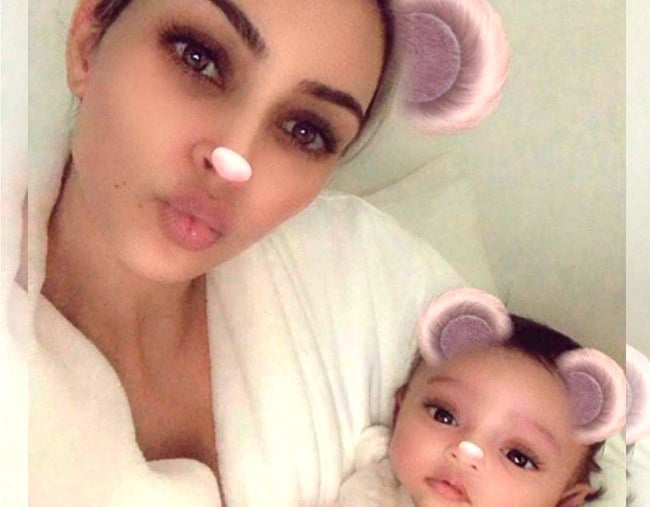 Seven months after the birth of her youngest child, reality TV star and beauty entrepreneur Kim Kardashian West has shared a previously unknown fact about her baby daughter.
Unlike her older siblings, five-year-old North West and two-year-old Saint West, Kim and Kanye have decided to give Chicago West a middle name – Noel.
Sharing the news in the most Kardashian method possible, Kim posted a selfie with baby Chi, with the caption reading, "Chi Noel."
There's a beautiful meaning behind her chosen middle name too.
Noel is also 37-year-old Kim's middle name and fans initially thought it would be the baby's first name too.
Kim has also previously said she wishes she called her third child 'Jo' in honour of grandmother, Mary Jo. Instead she and Kanye decided on the name Chicago, and Chi for short, as a tribute to Kanye's home town.
Here were our first glimpses of Chicago West from Kylie Jenner's baby announcement video. 
Appearing on Ellen earlier this year, Kim revealed the odd and very specific naming quirk that continues to give her baby name regret to this day.
"Yeah, it kind of messes with me, I'm not gonna lie. I really like the one syllable thing," she told host, Ellen DeGeneres.
But as they say, what's in a name, really?