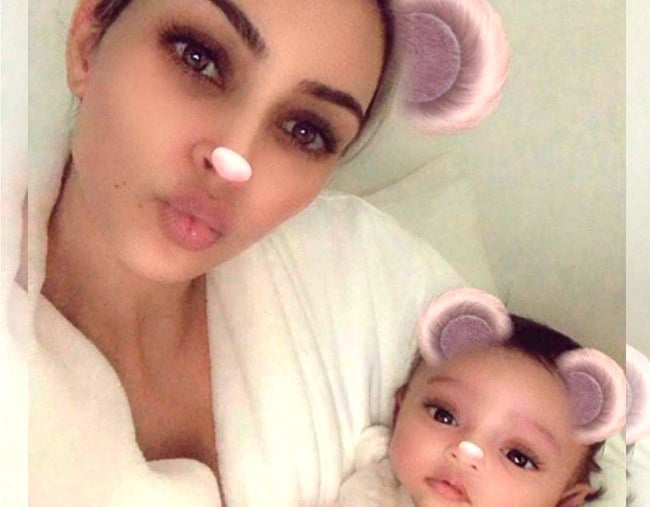 Seven months after the birth of her youngest child, reality TV star and beauty entrepreneur Kim Kardashian West has shared a previously unknown fact about her baby daughter.
Unlike her older siblings, five-year-old North West and two-year-old Saint West, Kim and Kanye have decided to give Chicago West a middle name – Noel.
Sharing the news in the most Kardashian method possible, Kim posted a selfie with baby Chi, with the caption reading, "Chi Noel."
There's a beautiful meaning behind her chosen middle name too.
Noel is also 37-year-old Kim's middle name and fans initially thought it would be the baby's first name too.