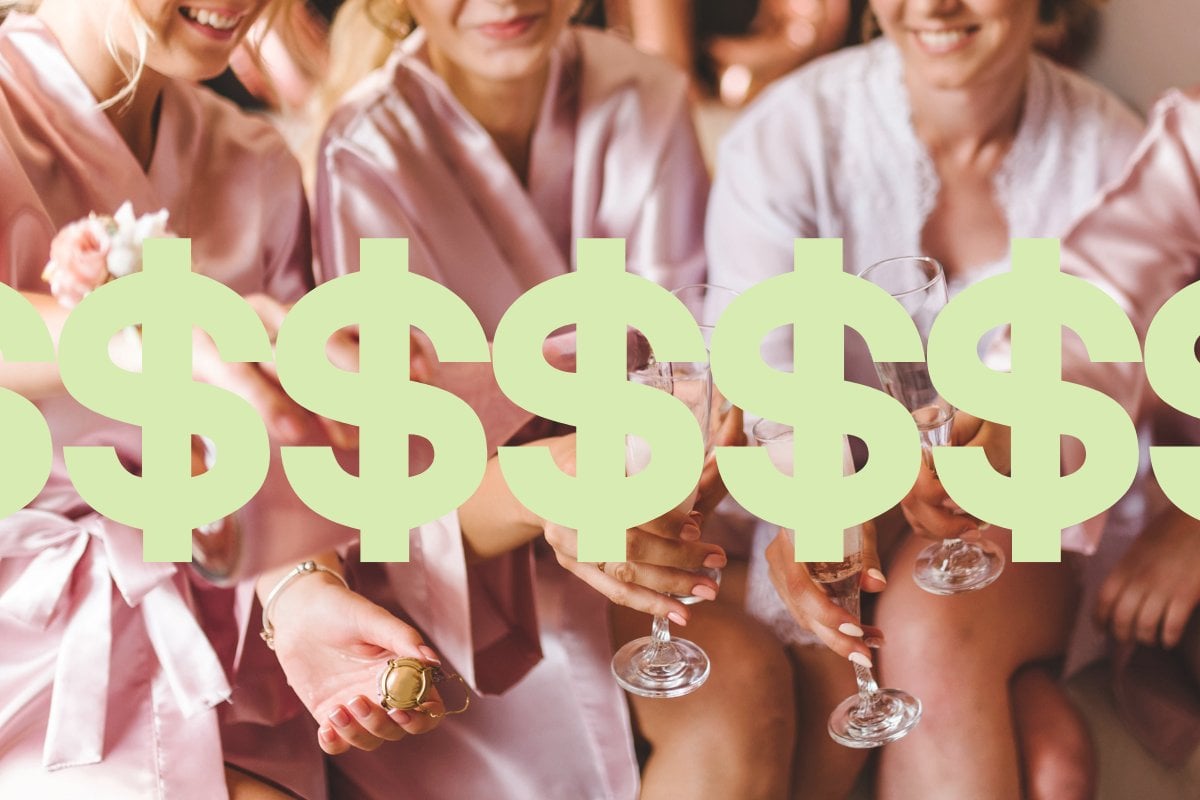 Can you hear the bells?
ICYMI, 2022 is the year of the wedding, and couples are tying the knot left, right and centre. 
If you've been to one already or have one (or a few) coming up, you'll know that despite the excitement and happy tears involved, there are also some sad sobs... coming from your wallet.
Yep, weddings are notoriously expensive not only for the bride and groom but the guests attending too. Especially if you're in the bridal party...
To get some clarity around just how expensive, we asked 15 women in our Mamamia community to anonymously share how much it cost them to be a bridesmaid. Here's what they said.
But first, watch Mamamia employees confess the worst requests they've received as a bridesmaid. Post continues after video.
'The expectation has changed.'
"I've been a bridesmaid four times and the first few times it was cheaper as we were younger - I feel like the expectation has changed now [that we're older]. Recently, I was maid of honour and there was only one other bridesmaid, so the majority fell onto me. The total cost was around $1,500 - with the hens being the biggest cost at approximately $800. We didn't have any accommodation as it was a Sydney wedding and hens, and she paid for the dress, hair and makeup. I wore shoes I already had from being a bridesmaid. But I've also had four other weddings this year with accommodation, wishing wells, etc. So, it's been A LOT."
'When I get married, I'm eloping.'
"For my sister's wedding it cost me close to $3,000 - the dress, accommodation, transfers, food for the weekend, the rest of outfit, hair and makeup (which she was supposed to pay for but didn't). When I get married, I'm eloping and paying for everything myself!"
'Everything except the hens.'
"For me, both times the bride paid for everything except the hens - so the dress, shoes, jewellery, hair and makeup. How extravagant the hens parties were varied - one probably cost me $600 as it was a Hunter Valley trip and the other was about $200 on a night out with a contribution to cover the bride as well. Both were weddings of women very close to me and I gifted them both approximately $500 each."