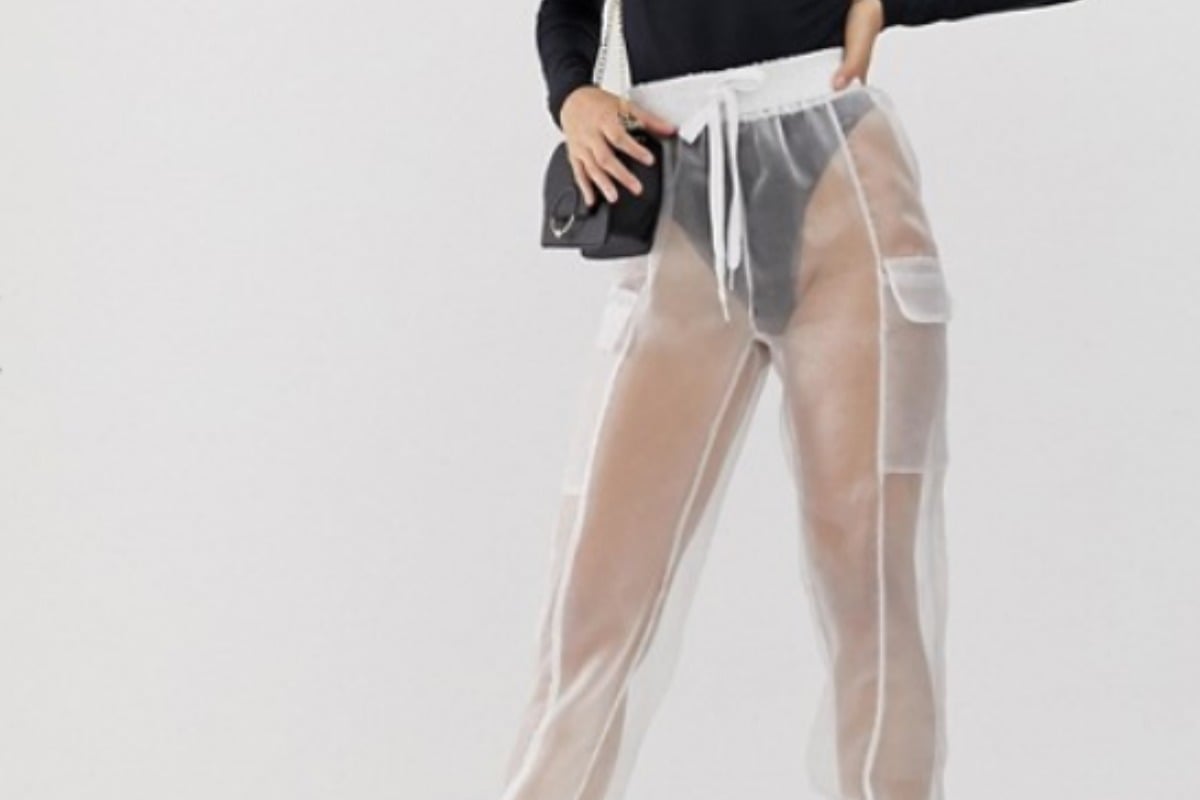 Move over clit hammock swimwear, there's a new fashion trend on the streets – and we're just as, if not more, confused.
You see, ASOS have released a pair of see through pants by Flounce London.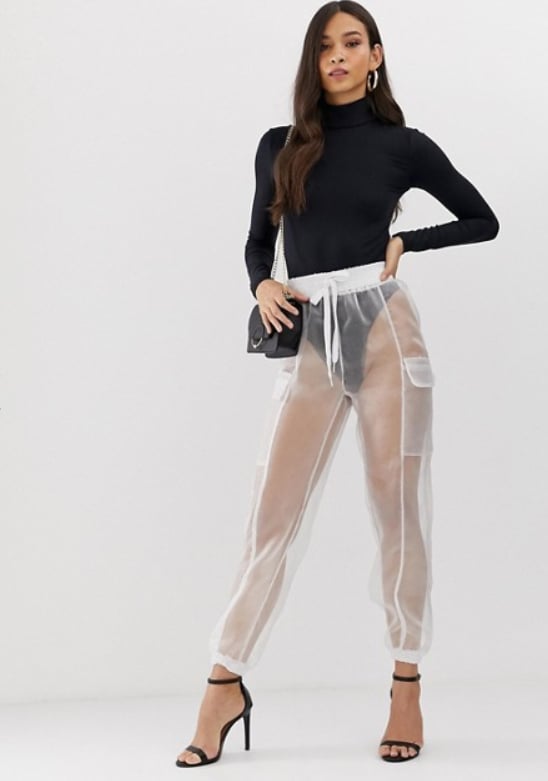 We have five questions...
Side note: Please feel free to re-visit said "clit hammock" here. Post continues after video.
1. Um,WHY?
But seriously, who in their right mind is doing an ASOS scroll, sees these pants and thinks YES! Exactly what I have been looking for - add to bag.
What is their purpose? Are they for the beach? The street? Da club? We are just so confused.
The description ASOS gives next to said pants reads; "some days call for a little extra."
Erm, ASOS - which days pls?
2. Are they for wet weather?
Ah, perhaps they are rain-pants. No? Is that what they're for? So you don't get wet?
But they're made from "sheer organza." Ok...NOW WE'RE CONFUSED AGAIN.
3.Why are they called combat pants?
If you google search combat pants, what you are presented with could be aptly described as "army pants"...you know...pants one might wear... in combat.
Cast your mind back to the noughties. They were all the rage.
Exhibit A: