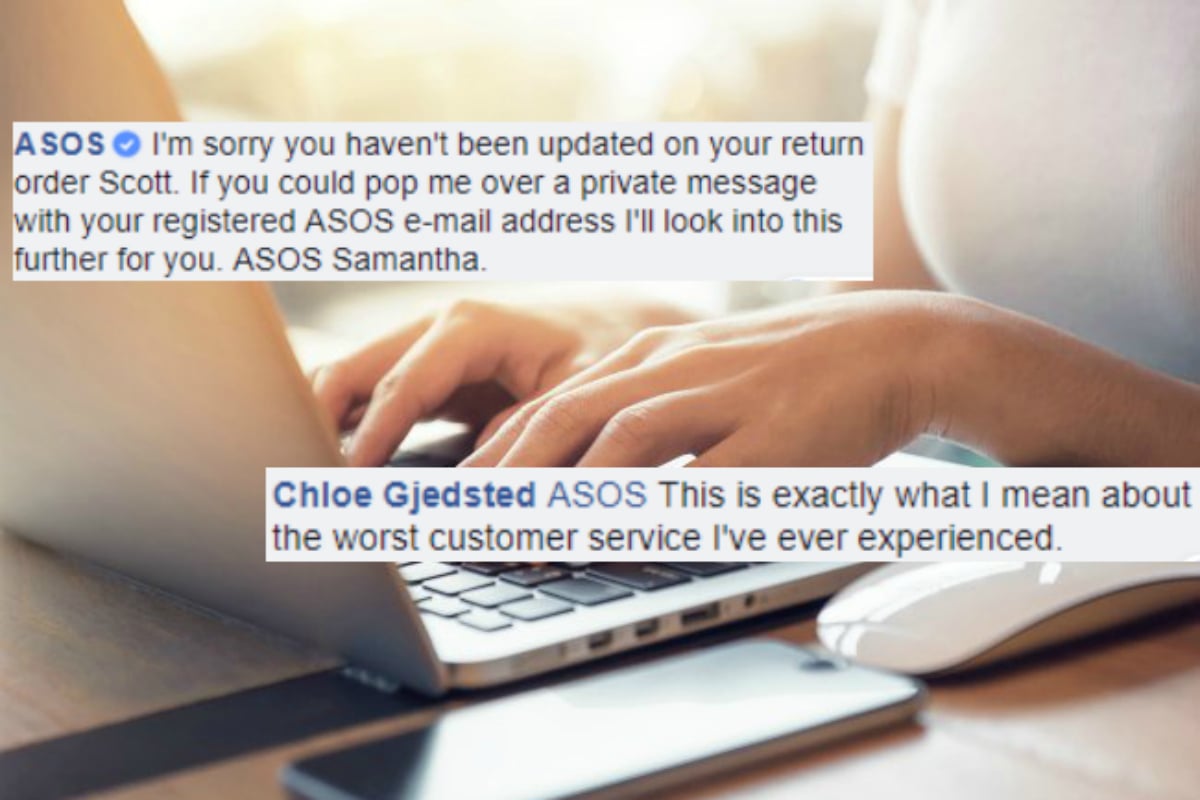 Here's a cautionary tale for companies on how to provide customer service in the digital age: don't do what ASOS did.
This week Facebook users discovered a hilarious quirk with an ASOS bot that responds to customer complaints.
It began late last month when a woman named Chloe wrote a post to the online fashion retailer slamming their customer service as "the worst I have ever experienced".
It wasn't long before people realised that ASOS sent automated replies to anyone who mentioned the words "refund" or "response" in their comment.
The response is a variation of: "Hi _____, please DM us with your order number and ASOS registered email address so I can look in to this further for you. Protecting our customers is really important to us and to comply with the General Data Protection Regulation we can only discuss order and account information with the registered ASOS account holder. ASOS."
And that's when people started to have some fun.
One person wrote: "I've never ordered from ASOS but I also want a refund for an order I never received or ordered!" receiving a message that began with "Thanks for getting in touch sorry to hear you have I can definitely help – I just need some more information from you…"
Another said simply: "I'm crying! I want a refund too," and was told "I'm sorry to hear you haven't received your refund yet. I definitely want to help, to allow me to do so can you please send your ASOS registered email address. Once I have this I can look into this for you."
A man named Daniel, meanwhile, asked for a refund from the Iconic, and still got a response:
But our favourite is probably from a woman named Tahlia, who said she was "still waiting on a refund of all the time wasted on the Honey Badger's Bachelor season."
Again, she was thanked "for getting in touch" and apologised to for the lack of refund.
In three weeks, the original post amassed more than 2000 comments and one thousand likes – and the ridiculous responses are still coming.
Which should probably be a sign to ASOS that it might be time to rethink their customer service strategy and consider ditching the bots in lieu of actual human beings.
Just a thought.