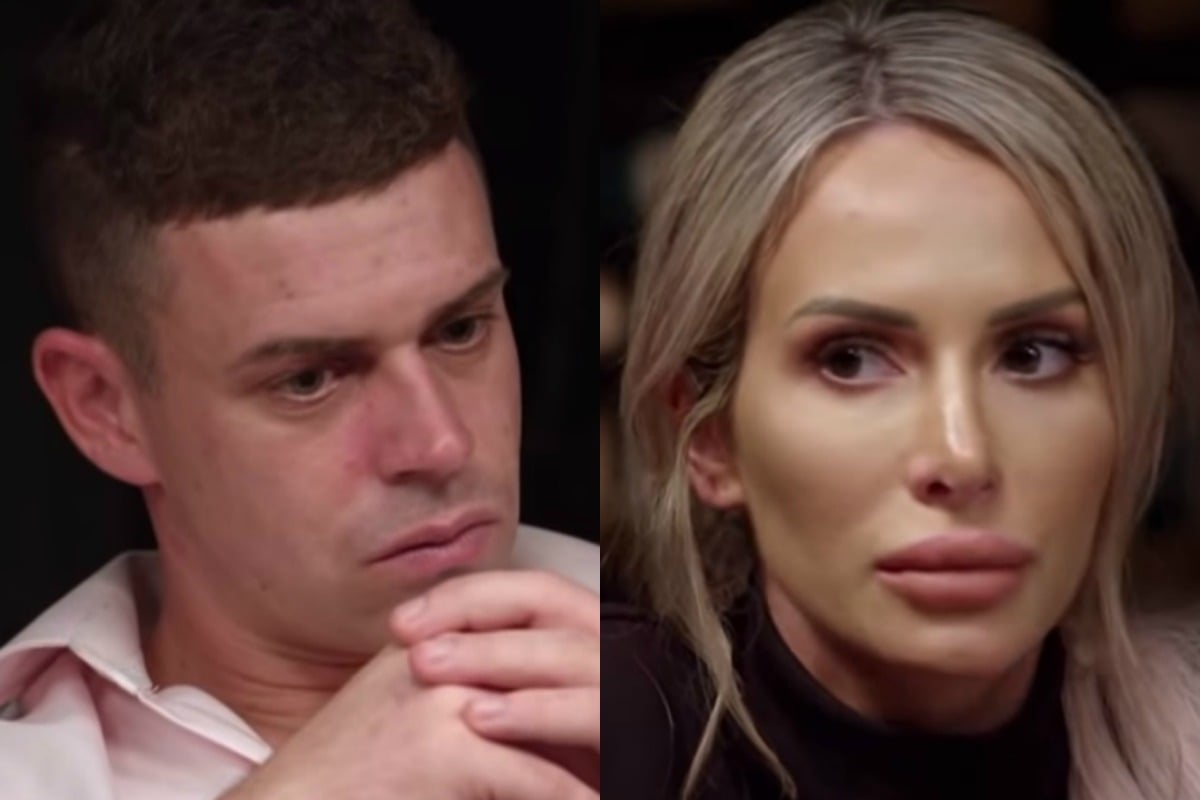 1. Michael has shared exactly what happened between him and Stacey after last night's dinner party and yikes.
It didn't take long for last night's Married At First Sight dinner party to turn into the dramatic trash fire we secretly love. Especially after Natasha called out Stacey for cheating on her (fake) husband Michael with fellow contestant Mikey.
And now Michael has shared exactly what happened between him and Stacey after her ~alleged~ cheating scandal came to light.
Appearing on Nova 100's Chrissie, Sam & Browny earlier today, Michael shared that things ended quickly between the pair at the hotel after the dinner party.
"I said we all make mistakes, what I can live with is, I can live with the truth but I can't live with a lie. She continued to tell me that it never happened, I go there is too much doubt for me to continue in this catastrophe so let's just have a hug and I'll see you later," Michael said.
"She goes 'I don't need to hug you'. I was like wow okay, you can be bitter we don't need to be anything, whatever. At the end of the day, I should be one sort of stamping my feet and saying, 'I'm the victim, I'm the victim.'"
Michael was also asked about his rumoured relationship with fellow MAFS bride KC. But he did a pretty good job at dodging the question.
"Everything will sort of come out there. I never cheated, know that, no one cheated in my corner of the ring," he said.
He then diverted the conversation back to the cheating scandal, saying Mikey passed a lie detector test in flying colours.
Hopefully, we find out more about what really went down when Married At First Sight returns on Sunday at 7pm on Channel Nine.