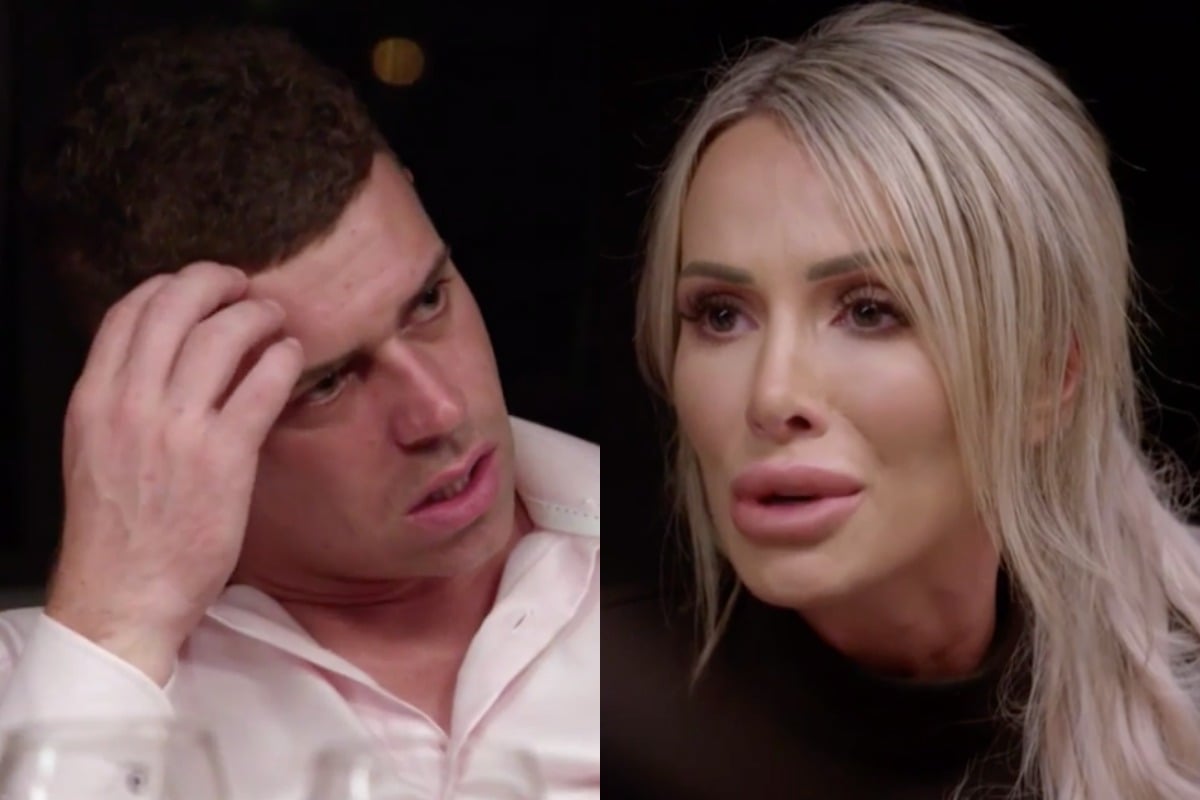 To catch up on all the MAFS 2020 recaps and gossip, check out The Twins recaps and visit our MAFS hub page. And sign up for our Recaps newsletter to get them straight into your inbox.
Well folks, we finally made it to the last Married At First Sight dinner party of the season. And just like all trashy MAFS dinner parties, tonight's was filled with cheating scandals, accusations and lots of glorious drama. Yes, it was exactly what our self-isolated brains needed.
Tonight we watched as all of the past contestants we completely forgot about returned to the show to share everything that happened after their final vows. And a lot has happened since.
KC and Drew have decided to split, Ivan and Aleks are (sort of) together, Seb and Lizzie are moving in together and most importantly, Ivan is trying out a top knot. Big things are happening, people.
Clare and Jessie Stephens recap the last week on Married At First Sight. Post continues below.
But then came the moment we've been shamefully waiting all week for. After weeks of rumours, all the juicy information about Stacey and Mikey's cheating scandal finally came to light.
Natasha decided to spill all the drama in the most epic way, by giving a toast. She toasted Stacey and Michael for having the fakest relationship in reality TV history and then acknowledged Stacey for sleeping with her husband on their one month wedding anniversary. Yikes. 
The entire room was shocked and for the first time in the entire season, Michael was speechless. The dinner party quickly erupted into a cheesy courtroom drama as Mikey showed everyone the text messages which prove he did in fact sleep with Stacey. But, even faced with evidence (which we all know Stacey loves), she still denied the whole thing.
Even after Ivan and Aleks confirmed a bag of Mikey's clothes was dropped to their apartment after the pair ~allegedly~ slept together, Stacey continued to accuse everyone else of lying. Meanwhile, Michael was still trying to figure out whether he had a right to be upset at his (fake) wife for cheating after he also… cheated.
In the end we were left with sweaty palms and a whole lot of unanswered questions.
Here's how Australia reacted.
This is the GREATEST drama from the whole season. 10/10 thank you experts for picking these train wreck matches! #MAFSAU #MAFS pic.twitter.com/46z5OobdlM

— Tara Monteiro (@taraa_yo) March 31, 2020