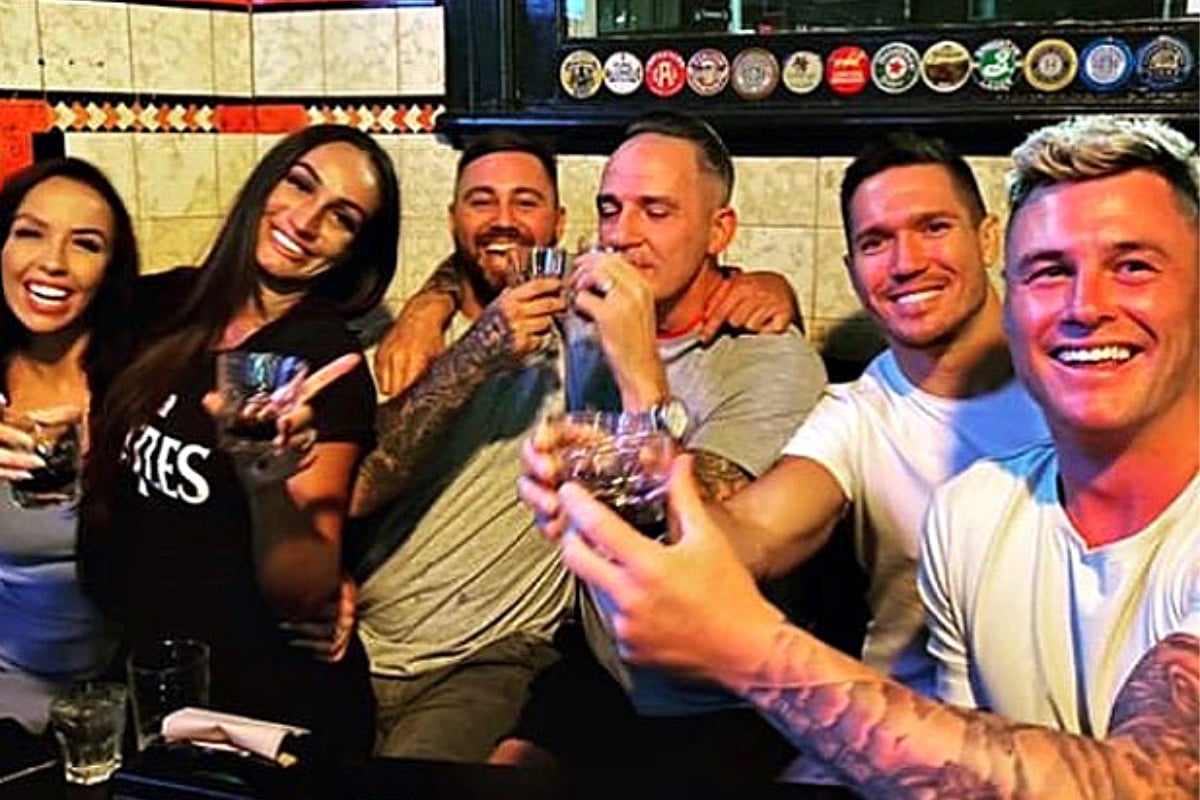 To catch up on all the MAFS 2020 recaps and gossip, check out The Twins recaps and visit our MAFS hub page. And sign up for our Recaps newsletter to get them straight into your inbox. 
We know what you're thinking – the Married at First Sight reunion dinner party last night was wild. And oh yes, it was madness.
KC and Drew decided to split, Ivan and Aleks are (sort of) back together, Seb and Lizzie are moving in together, and most importantly, the rumours surrounding Mikey and Stacey's cheating scandal were finally addressed.
And yes, it looks like the pair did sleep together. On Mikey and Natasha's anniversary.
WATCH: The toast that ends a marriage. Post continues below.

But that is not what we're here to discuss.
There are a few things that happened before and after the filming of the reunion episode that might actually be wilder than the episode itself. Things that all occurred off-camera, but luckily for us, were documented and recently made public.
The pub crawl.
First off, there was a secret cast reunion.
On January 14, the cast of MAFS touched down in Sydney to prepare for the filming of the final dinner party the following day. And instead of having a singular vino and an early night, they decided to go on a pub crawl instead.
The night began with Natasha Spencer and Chris Nicholls meeting up with Hayley Vernon at her hotel room in Surry Hills, Sydney, for some pre-drinks. Before they joined cast members Steve Burley, Josh Pihlak and Drew Brauer at a pub nearby.