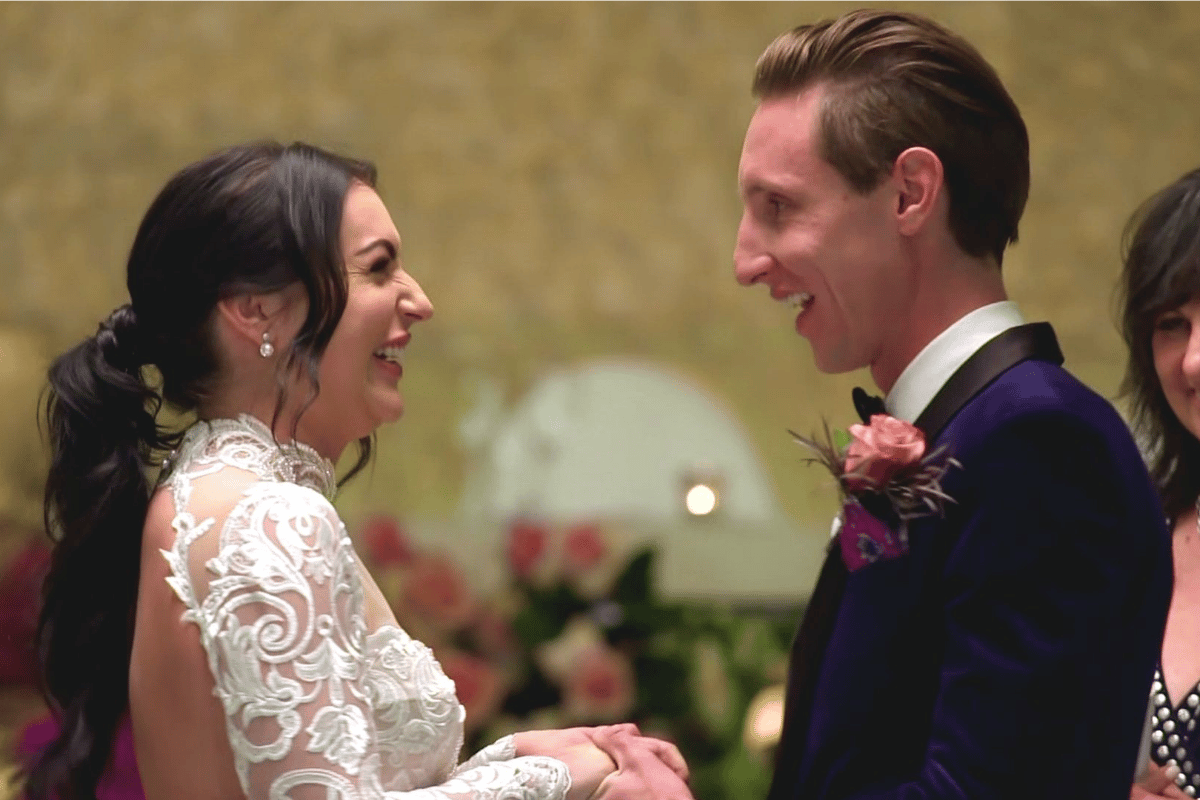 To catch up on all the MAFS 2020 recaps and gossip, check out The Twins recaps and visit our MAFS hub page. And sign up for our Recaps newsletter to get them straight into your inbox. 
From the cheating scandal to the toothbrush incident, this season of MAFS has been full of… surprises. But nothing has surprised us more than the enigma that is Ivan and Aleks.
You see, when we first met Ivan and Aleks four weeks ago it was clear they were, well, the dud couple. The couple the experts threw into the mix for some laughs and potential drama, with no real chance of working out.
At the time, Ivan didn't quite know how to pronounce his own name and was hellbent on making sure his mum didn't embarrass him on national television.
MAFS Experts: UNCUT | Episode 1. So this is how the experts make the matches. Post continues below.

And then of course, there was the whole paper bag incident, where Ivan was given a bag of mysterious white powder by his groomsmen before his wedding After that, the nation confidently labelled him the oddball of the season.
But then something happened. For reasons that are still unclear to us, Ivan and Aleks seemed to really hit it off – confusing precisely everyone.
In a matter of weeks, we saw an awkward man – who doesn't like wearing socks with his shoes – blossom into a pretty decent (fake) husband.
And despite his quirky nature, inability to dress himself and that disturbing kiss we're still trying to scrub from our memories, we've actually come to like Ivan. A lot.