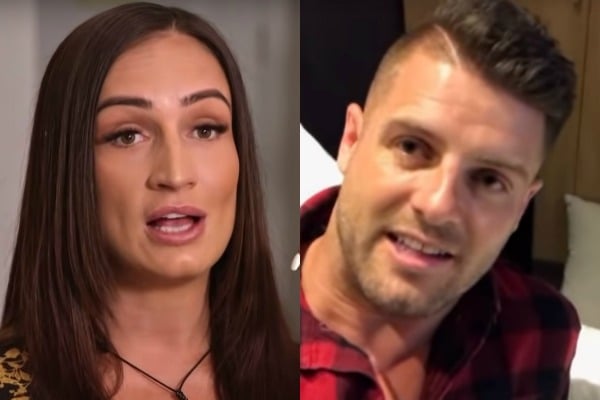 To catch up on all the MAFS 2020 recaps and gossip, check out The Twins recaps and visit our MAFS hub page. And sign up for our Recaps newsletter to get them straight into your inbox. 
There is nothing about the following 1000-odd words that makes this high-brow content.
In the following days everyday Australians will watch broadcasted on TV Married at First Sight contestant, David, use his (fake) wife Hayley's toothbrush to clean up (real) poo in a toilet bowl.
He then swishes the brush in the water before returning it to the bathroom counter. We know this happens because a) neither Hayley or David can keep a secret and b) there is video evidence.
You can watch the unholy recording on The Daily Telegraph, but ethically, we must warn you that there's an unnecessary amount of *swooshing* which occurs. Just let your imagination marinate in that visual.
It's confronting, yes, but not as confronting as unknowingly brushing your teeth with a soiled toothbrush, which is exactly what happens to Hayley.
Just a reminder that the experts are also responsible for this. MAFS Experts: UNCUT | Episode 1. Post continues below.
While our thoughts and prayers are solely with her mouth and gut biome, there are questions that need to be answered.
What could drive someone to do this lewd act? What happens to the future of Hayley and David's relationship post-toothbrush-gate? And is this what reportedly halts production mid-season?
Allow us to present you with the findings.
What have Hayley and David said about the pooey toothbrush incident?
When the footage first came out both contestants were approached for comment, but they said they weren't allowed to say anything.
And then Hayley spilled the tea.
"It is real. It's repulsive. It's disgusting," she told KIIS FM's 3pm Pick Up. "Look, I can't tell you why. But it was a sh*t thing to do, excuse the pun."
Hayley allegedly continued to use her toothbrush for multiple days after the incident, until a fellow bride broke the news to her.