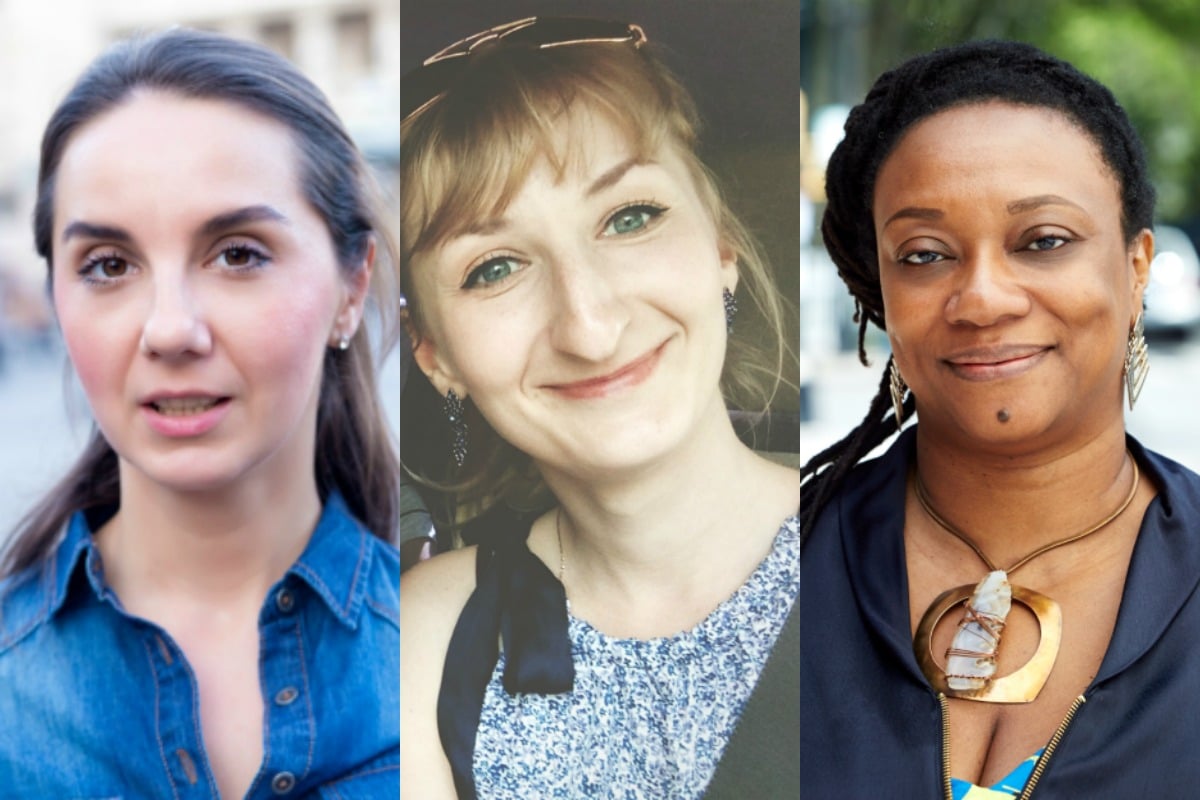 Chest pains, dizziness, shortness of breath, sweating.
If you've ever suffered a panic attack, you will know these symptoms well. There is often a quick onset of sheer terror that accompanies them, that in the worst possible cases, feels like you're about to die.
Up to 40 per cent of Australians will suffer from a panic attack at some point in their lives, and women are more likely to be affected than men.
Here's how to help someone with anxiety. Post continues below. 
For some, a panic attack can be a complete one off. But for those less fortunate, they can plague their lives.
Here, six women share with Mamamia their experience of living with panic attacks.
Pamela
While I've suffered with anxiety and depression for most of my adult life, I didn't have my first panic attack until I was 33. It wasn't triggered by anything tangible. I was having coffee with a friend when suddenly my heart started hammering and I felt this incredible sense of impending doom for absolutely no reason. I slid off my chair on to the ground, sweat dripping down my body. My poor friend had no idea what was going on – and nor did I!
It was only later when I was feeling better that I saw the doctor who told me it was likely a panic attack. Since then, I've suffered what I call "mini attacks". None have been quite as bad as that first one, but most days are spent feeling like I'm on the verge of it happening again. My heart will suddenly start beating like mad or I will feel like the room is spinning around me. I am keen to get into therapy (which is something I have been putting off for far too long) and to learn some effective coping techniques as I don't want to live my life scared.
Lauren
I was 'officially diagnosed' with an anxiety disorder when I was 14, but I've had symptoms of anxiety and worry for as long as I can remember.