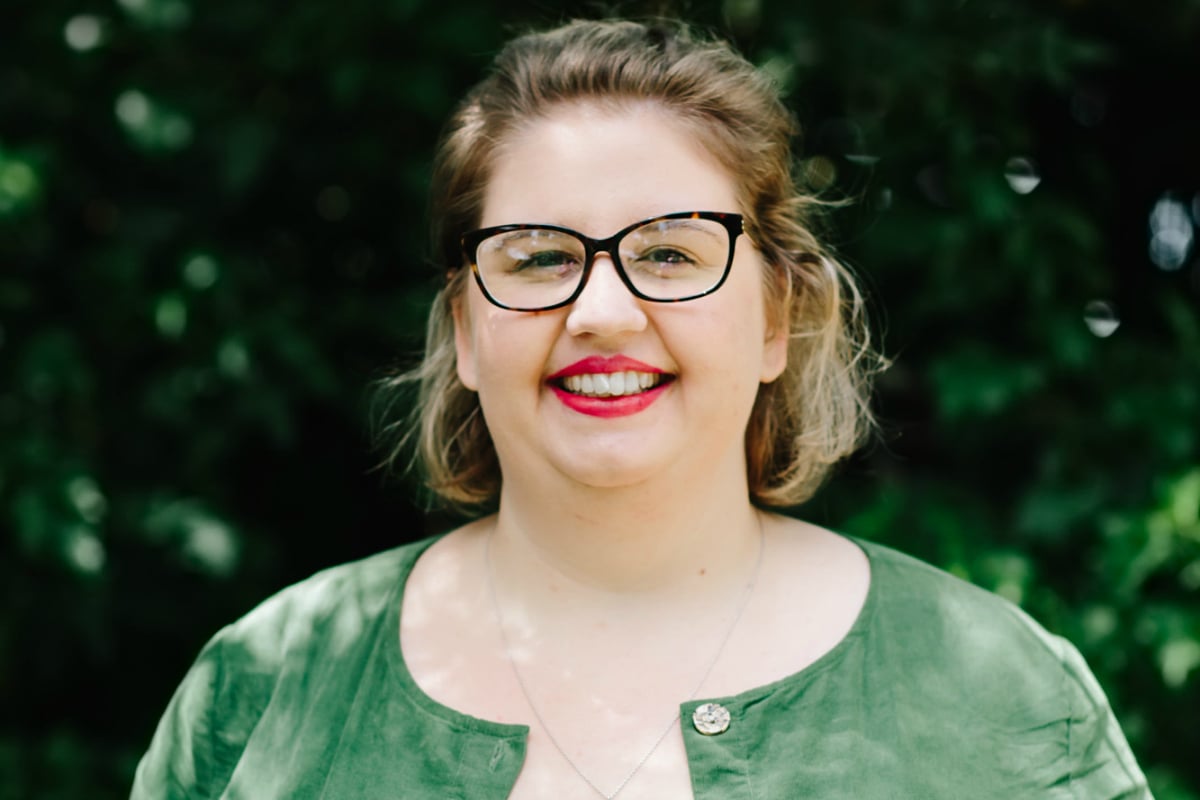 Content note: The following deals with suicidal ideation. For 24-hour mental health crisis support, please call Lifeline on 13 11 14.
It was the morning tea break at a conference. Melbourne woman Jo Farmer stood at the back of the room, staring at her phone, as the other people mingled around her. She knew she should join in, engage, network; she was there on behalf of her team. But she couldn't.
Panic had reared up inside her. It was paralysing.
What to do if someone around you has a panic attack.

"All of the voices in my head were telling me that I was the worst person that ever existed. And having to have a conversation with someone when you feel like [that] is really hard," the 29-year-old told Mamamia.
"I had this strong physical sensation. All I wanted to do was crawl under one of the tables, beneath the tablecloth, and just hide from the world."
When it was finally over, she fled.
"I got the tram back to the office, and the whole way thoughts of suicide were really strong," she said. "I was like, 'How do I get through this? What is wrong with me?'"
It wasn't the first time her mental illness and work had collided, but it was the moment she accepted that she needed to address it. The way her boss responded saved her life.
"I was waking up every night at 3:00 a.m. having a panic attack."
Like Jo, half of the Australian workforce has experienced a mental health condition, according to new research by Superfriend.
Of those, two in five reported that their workplace either caused their condition or made it worse.
The report, released by the organisation this week, is based on a survey of more than 10,000 workers; the largest of its kind conducted in Australia.
The top three industries in which employees reported that their job caused their mental ill-health are manufacturing, public administration and safety, and construction.
Jo has worked in the professional services industry for a decade. While she has lived with mental illness since her pre-teen years, she said the conditions in two workplaces fuelled her symptoms.