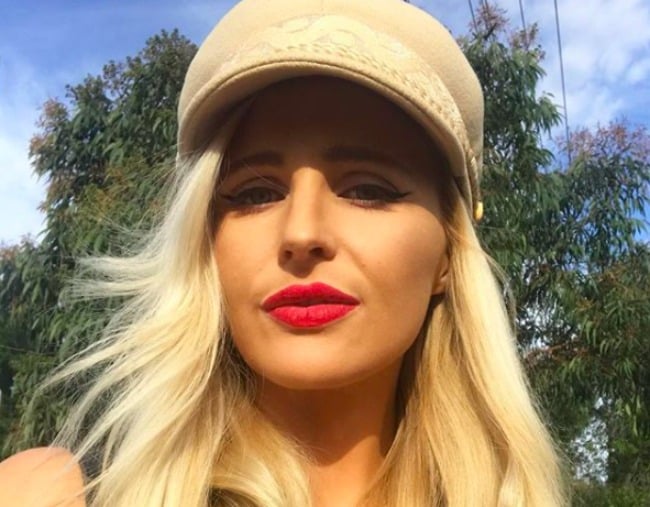 For any parent, sibling or friend, watching a footy game is always laced with the quiet anxiety of a potential injury.
AFL star Liam Picken's wife Annie Nolan has opened up about the terrifying moment she realised her three children had witnessed their dad suffer a horrific injury on the football field, with their mother absent from the crowd.
On March 3, Liam Picken was stretchered off the field after a clash with his Western Bulldogs teammate Josh Dunkley.
The player's children Malachy, 7, and his five-year-old twins Cheska and Delphine, were watching the game from the sidelines.
"The worst thing for me is that when he actually had the knock, I wasn't there, but all three of our kids were in the cheer squad," she told the Herald Sun. 
"Mally knew straight away, and apparently he was saying, 'Get up Dad, get up Dad', but the cheer squad members all circled the girls to protect them from seeing it."
Heartbreakingly, the mother recalled her five-year-old daughter asking, "Where are they taking that dead man?"
In April last year, Annie Nolan opened up about the devastating feeling of watching a loved one suffer a serious injury on television.
In taking a photo of her oldest child's response to his dad's clash, Nolan showed the world a side to sport we very rarely see.