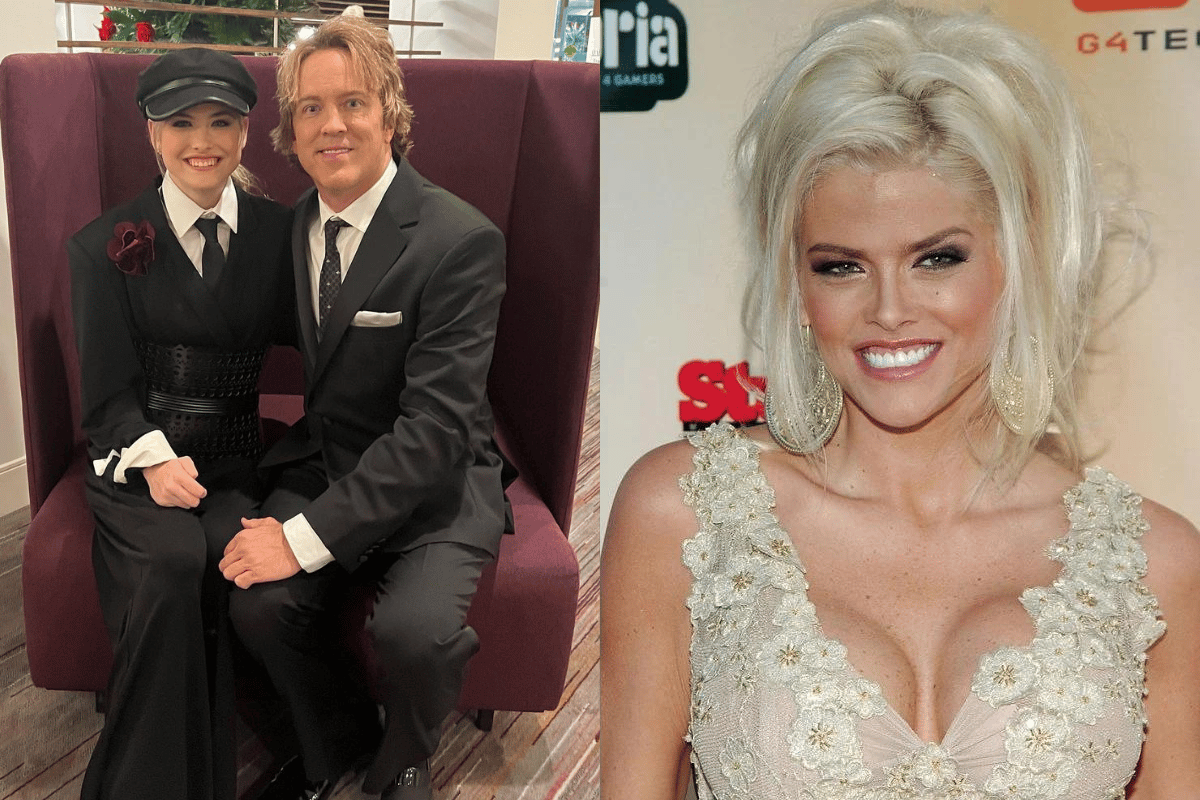 Three days after the birth of Anna Nicole Smith's second child, the actor lost her firstborn. Over the span of just one week, her life reached immeasurable highs and devastating lows. 
But it was the lows that stayed with Anna Nicole Smith, seeing her overdose just months later.
Now, almost 16 years on from the moment Anna Nicole welcomed her second child and lost her first, her daughter – Dannielynn Birkhead – carries on a tradition that helps her connect with her late mother. 
Dannielynn joined her father Larry Birkhead at the Barnstable Brown Gala – the same event in which he and Anna Nicole met for the first time. 
And last week, the 15-year-old got the chance to wear one of Janet Jackson's most iconic outfits while attending the event. Dannielynn wore the same black pants suit, oversized belt and newsboy cap Janet wore in 2003 to the pre-Kentucky Derby event.
"It was purchased as a part of Janet's @juliens_auctions benefiting charity," Dannielynn's father, Larry Birkhead, wrote in a post on Instagram. "#prouddad."
Since Dannielynn was born, she has never celebrated a birthday with her mum.