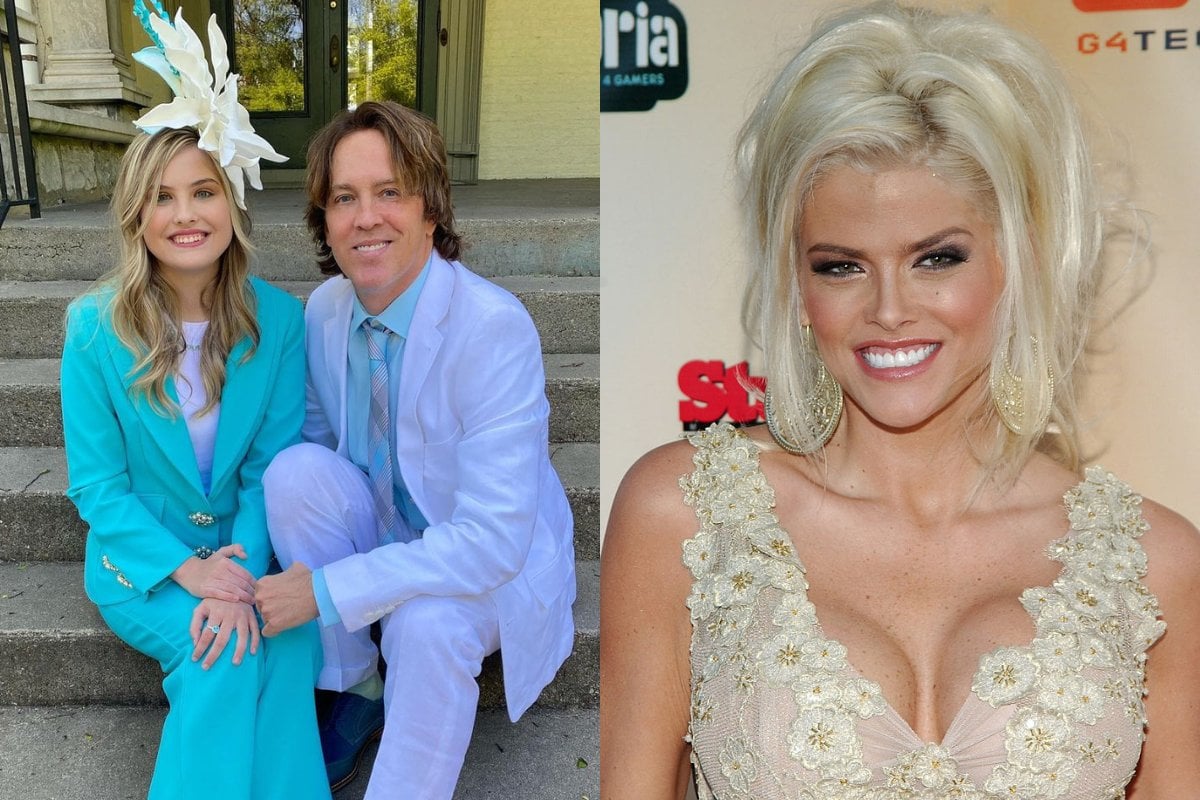 Anna Nicole Smith's 14-year-old daughter, Dannielynn Birkhead made her annual Kentucky Derby appearance this week, and she really has grown up. 
Her father, Larry Birkhead shared a photo to their Instagram on Sunday writing: "It's that time of year again... Dannielynn 'finished first' in her @jovanifashions pant suit and a beautiful white flowered fascinator. 
"She said she wanted to wear something entirely different than she had in the past. I guess that means no more 'little girl' dresses? She cleaned out the chocolate brownies, ice cream and nachos while at the same time critiquing my outfit."
Since Dannielynn was born, the young teen has never enjoyed a birthday with her mum. 
This year marked 14 years since Anna Nicole's death, from an accidental drug overdose on February 8, 2007.
Inside the years before Anna Nicole Smith's death. Post continues after video.