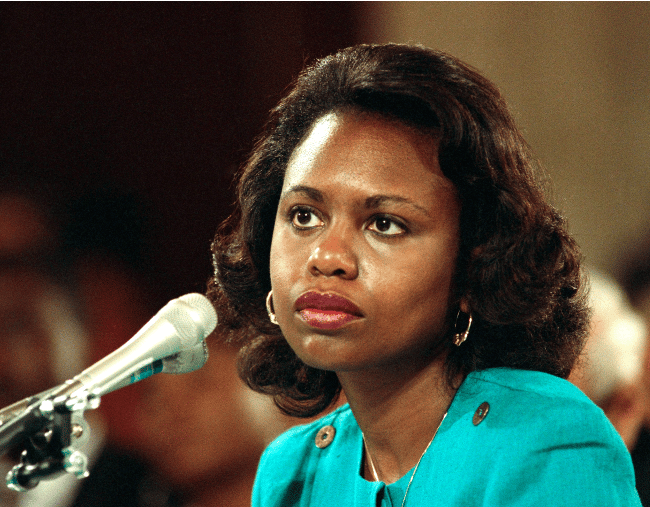 Anita Hill was 25 when she met Clarence Thomas through a mutual friend.
The youngest of 13 children born in 1956, Hill's childhood in Okmulge, Oklahoma was one of "work and poverty".
She is the daughter of African American farmers – they didn't have much money, but Hill says the solid family affection and Baptist values she was surrounded by growing up was a warm part of her life.
Determination and hard work saw the then-teenager study at Oklahoma State University before graduating from Yale Law School in 1980.
She was a practising lawyer with a Washington, D. C. firm, Wald, Hardraker and Ross, when a then-33-year-old Thomas, the newly promoted assistant secretary of Education for civil rights, asked her to come work for him as his assistant. She accepted.
The first three months of their working relationship was an exciting period of Hill's career. She says she had a great deal of responsibility and independence in her role, and felt her boss respected her work and trusted her judgement.
Then, Thomas asked her on a date.
She didn't know it at the time, but that ill-fated invitation ignited decades of sleepless nights and agony at the hands of one man.