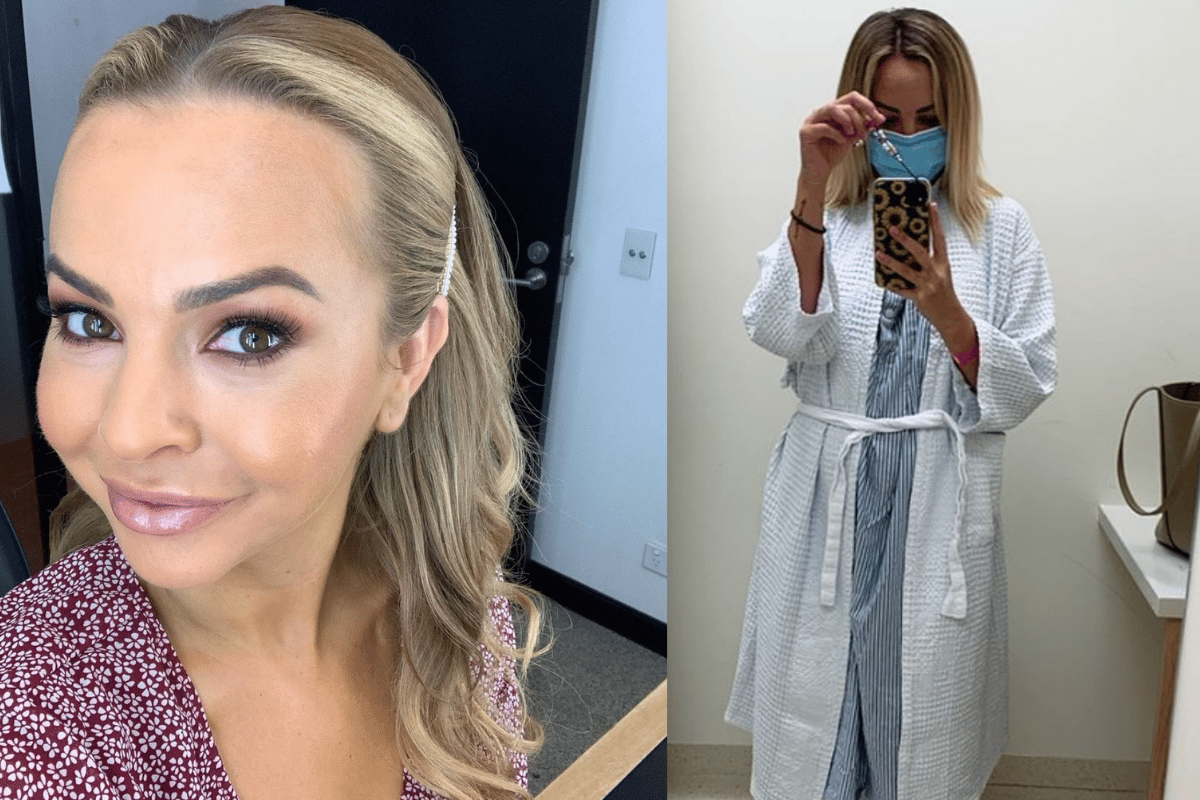 This week, Angie Kent, best known for being on Gogglebox Australia, I'm A Celebrity... and The Bachelorette, opened up about her experience with polycystic ovary syndrome (PCOS) and endometriosis.
Taking to Instagram to share a photo of herself in "compression socks, a stripy surgery backless gown (hot), surgical blue slippers and a diaper", Angie revealed she had been in hospital due to her conditions.
Undergoing a laparoscopy and hysteroscopy, which involved an endometrial biopsy, a dose of botox in her pelvis to help with nerve damage and numerous other things, Angie's surgery was complicated to say the least.
And from the surgical investigation, Angie was told she has a new diagnosis: interstitial cystitis. She had never heard of it until she received word from her surgeon after the day's procedures.
"All I know about IC is that it's often undiagnosed for a long time, but it can cause a lot of nerve damage if it does go undiagnosed for too long. Now I have an answer to why I have to pee every 45 seconds and why my pelvic/bladder pain can be out of this world," Angie told Mamamia.
"I now have IC to add to the already long list of conditions and I am trying to educate myself. I knew there was something more going on. After I shared my new diagnosis, there are so many women who have IC but felt they were alone because no one else was speaking of it."
Watch: Superfan with Angie Kent. Post continues below.