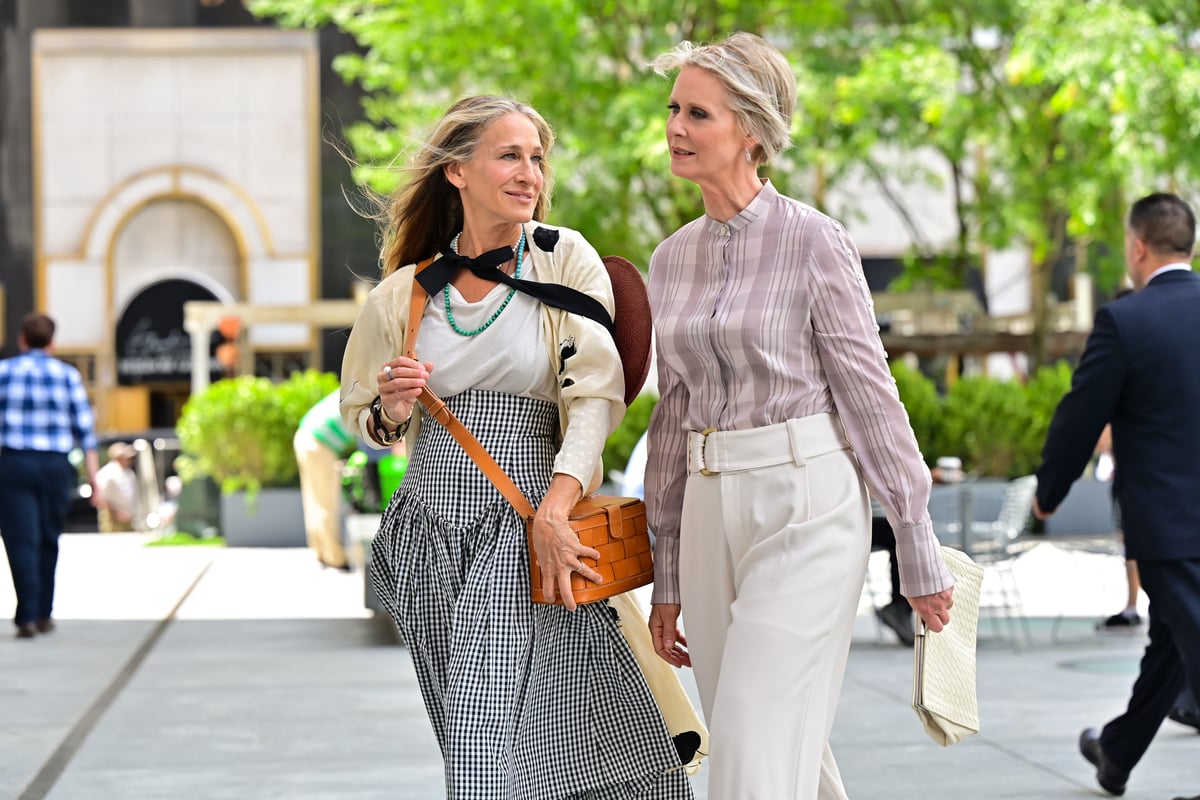 When I first heard the Sex And The City reboot was happening - I remember thinking 'it'll be interesting to see how the ladies have sex now'.
After all Samantha, Carrie, Charlotte and Miranda basically taught me how to have sex and they certainly taught me that my own sexual pleasure matters. 
I wanted to see what I could be expecting in the future.  
Watch the trailer for And Just Like That. Post continues after video. 
Are orgasms still a thing when you have a mortgage in Brooklyn? Is sex still a priority when you can now afford every designer shoe in Manhattan? How much is sexual pleasure a part of happily ever after? Is Charlotte still having the best sex of her life with Harry? You know, the big burning questions, - the sexy questions.  
However, I'm five episodes in now, and I can confidently say I don't know. 
The sexiest things to happen before this week's episode was Big's masturbation scene and while that was interesting, and I loved the mention of lube - it wasn't fully fleshed out. 
Did Carrie have an epiphany about masturbation? Perhaps the show could dive into the fact that while she's come to terms with her sexuality via relationships she's never been comfortable with just her own pleasure? I dunno - just spitballing here. Obviously, this storyline got eclipsed by Big's death, but I am still awaiting answers - perhaps I need to wait until the mourning period is over. Apologies if I'm being insensitive. 
In the meantime, the last sex-centred conversation that happened before the infamous kitchen scene was when Miranda admitted casually that Steve and her hadn't had sex in years. While I understand these stalemates can happen in any marriage, wasn't the whole point of Sex And The City that these women did talk about sex and wade their way through sexual issues rather than ignoring them? 
Weren't these women leading the charge in women not settling for sexless relationships? (Surely Steve's libido didn't disappear with his hearing?) 
Obviously, it's worth mentioning that And Just Like That is sans Samantha but I didn't think it would be sans sex. Sure, Samantha was brazen and ruthless about sex. Remember when she broke up with the guy because his penis was too small? But she was never actually having more sex than the other characters. It's just that she was often only looking for a good time, while the others were looking for both orgasms and love. But, let's never forget that Charlotte shacked up with Harry partly because the sex was so great.