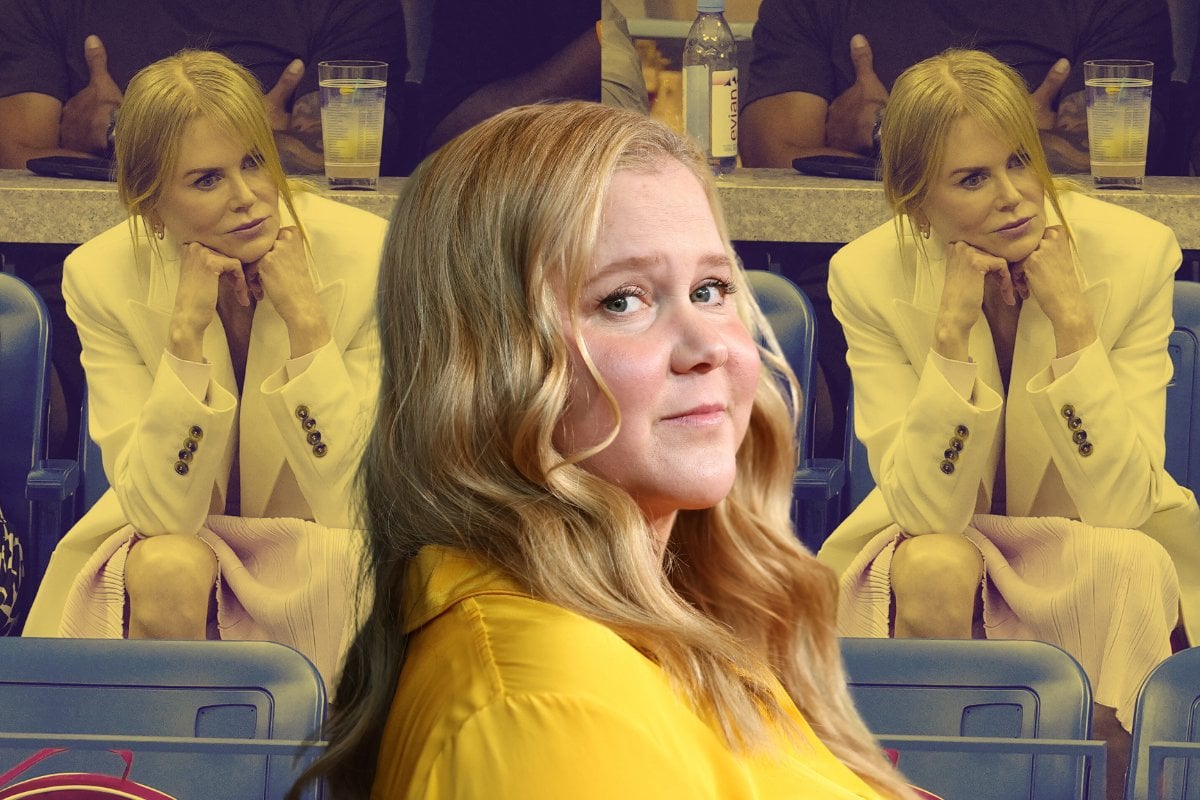 Nicole Kidman and Amy Schumer are two women working in Hollywood
Nicole Kidman and Amy Schumer both attended the US Open with their husbands this week.
Nicole Kidman and Amy Schumer are currently in the silliest feud on Instagram.
It all began on Monday when Schumer posted an awkward photo of Kidman sitting watching the tennis over the weekend. She captioned the image, "This how human sit."
Amy Schumer is accused of 'cyberbullying' as she mocks photo of Nicole Kidman at US Openhttps://t.co/2ZPqJypGi8#news #news_24 #adcnews pic.twitter.com/MhvfQjFazx

— ADC (@adcnews_online) September 11, 2023
To be completely transparent here, I giggled at the post. I found it so funny that I shared it to my Instagram Story.
But then I looked at the comments.
The post was flooded by people accusing Schumer of 'cyberbullying' the Big Little Lies actor.
Amy's followers were left furious that the comedian would dare to 'tear another woman down'. One commenter wrote, "Are you sure you don't want to make fun of anyone else watching the game like Nicole Kidman?" one person asked.