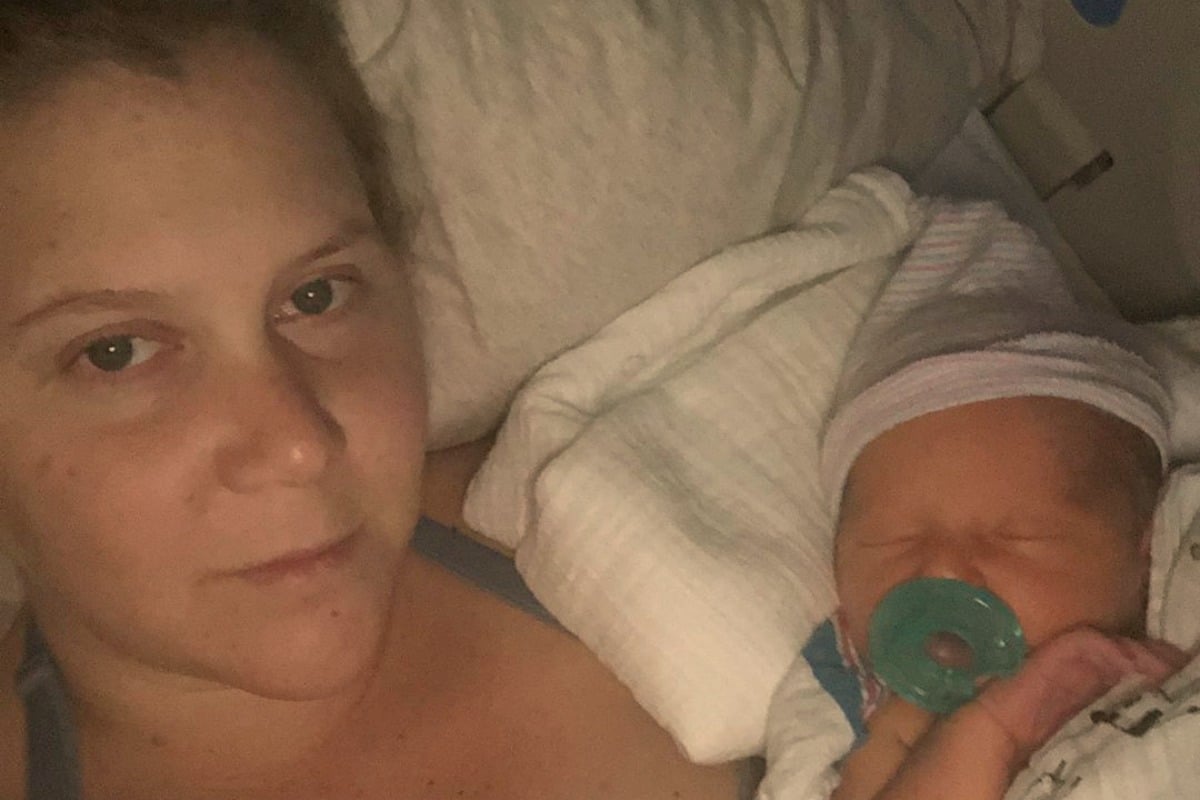 There was an apology dressed up in a joke on Instagram today.
And inside that were a myriad of little pointed truths about modern motherhood.
Because today Amy Schumer posted a particularly modern kind of mum-mea-culpa to her socials. The image showed her sitting on a hotel bed, pumping milk, looking extremely tired.
Here it is:
View this post on Instagram
It was the photo that had to come after the one that preceded it 12 hours earlier – Schumer in a nice dress, onstage, mic in hand. Doing her job. Her caption was "I'm back!", a reference to the fact that she gave birth, 15 days ago, to a son called Gene.