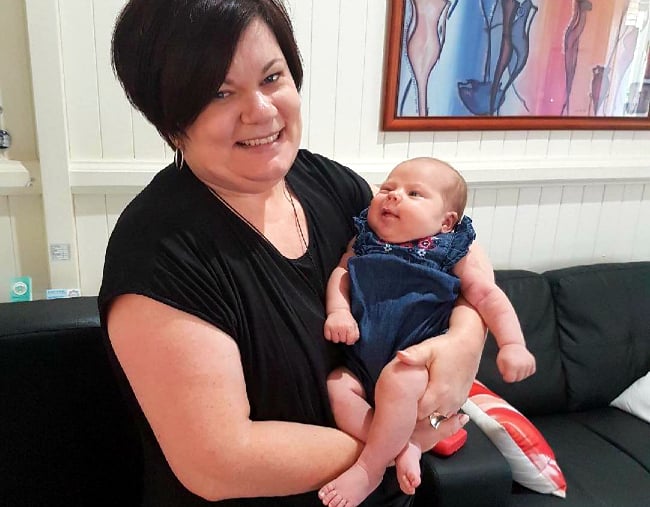 Nobody mentioned breast pumps before you had the baby, right? But, for a whole host of reasons you, along with plenty of other newbie mamas out there, now find yourself holding a pump and wondering how exactly it all works.
Sure, there are instructions you can follow on the box, but wouldn't it be handy to hear the extra bits of know-how straight from an expert?
New mums, let midwife and Philips Avent Ambassador Liz Wilkes (pictured above) put your mind at ease as she shares her tips for using a breast pump.
To kick things off, I asked Liz a personal question. I didn't feel very comfortable using a breast pump around my family and friends when my son was little, and I wondered if is this is a typical response?
"It is very, very normal to feel strange, and around family and friends this feeling can be amplified," Liz tells Mamamia. "It's sensible to recognise this and to ensure that you have privacy during pumping sessions. It may be that as time goes on you feel differently, and you work out ways to cover up – if that's your concern – but at the beginning trust how your body feels as it's important for the milk ejection reflex that you're relaxed."
As a new mum, it can be tricky to relax, so that's why Liz's advice about privacy is such a good one. Being more relaxed can help you achieve better results when pumping. According to Liz, the ideal circumstances are when you feel as comfortable as possible. It's best if you're not feeling rushed, and it helps if you can see your baby, or a photo of your baby, as that helps with the release of milk.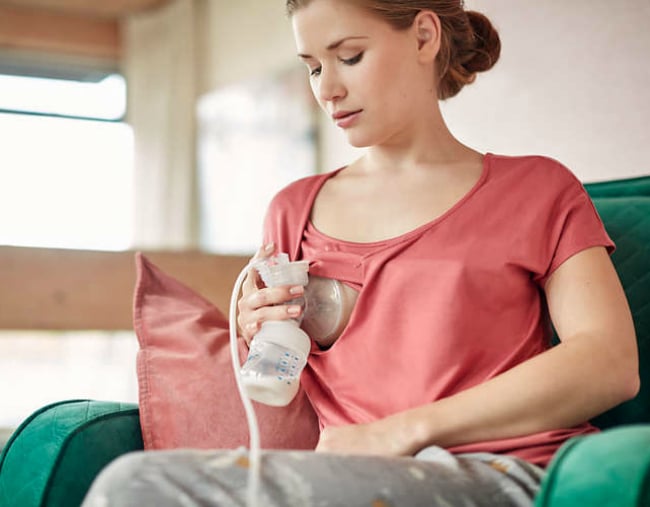 OK, time for breast pumping 101. When should I use a pump?
"If you're using a pump in the first few weeks after birth I'd definitely recommend that you're also supported in your breastfeeding by a health care professional who will advise how you can best use a pump in your situation," says Liz.