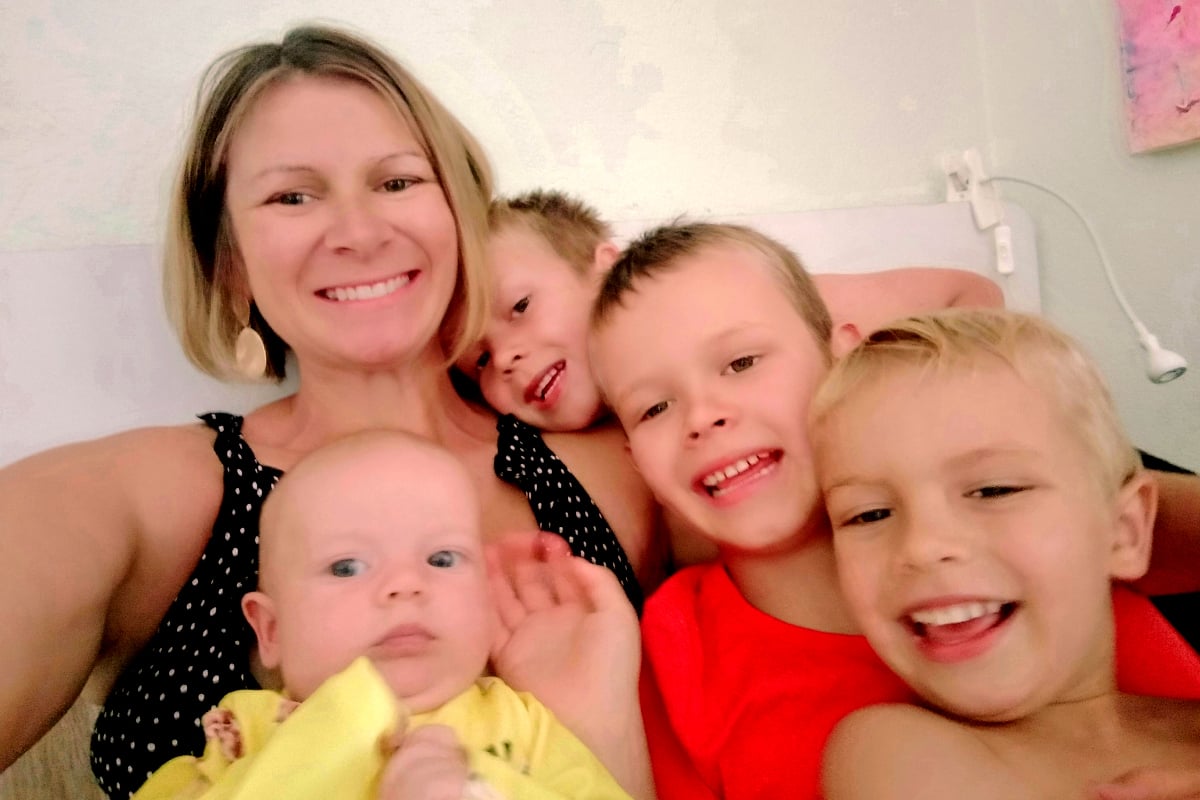 It's no secret that modern day mothers are the jack of all trades. We are the shapeshifters of our families, often wearing many hats just so that all the other members of the clan can not only survive, but be the best versions of themselves.
We carry the much talked about mental load of who needs to be where at what time, who eats what, who has projects due, business trips, excursions and so forth. We instinctively change into whatever it is our family needs us to be – nurse, teacher, playmate, taxi, snack fetcher (a somewhat surprisingly time-consuming job).
As mothers, we are the pulse of the family.
Side note – Mamamia's Holly Wainwright explanation of why parenting is not just a woman's job is the best we've heard, watch it below. Post continues after video.
It starts before our children are even born. Our identity becomes entwined with theirs as they grow bigger inside us – our body changes, our tastes change, we are already morphing into a new version of ourselves. And then when they are born, we are so wrapped up in this new tiny human of ours, it doesn't matter that we suddenly seem to exist just for them. In fact, we wouldn't have it any other way.
As time goes on, every time we grow a new human, we take time out of our careers to stay at home nurturing our families. Eventually we go back to work either when our money or leave runs out, knowing it's just a phase until we have our next baby. And then we do it all over again for every child we are lucky enough to have. Which for me has been four times. And every time I go back to work, I feel less present (physically because the kids always get sick on a work day but also emotionally because… the guilt! I'm leaving my babies!)
But what happens when there isn't going to be any more babies? When the last days of maternity leave are taken and the shift from young motherhood into midlife motherhood has occurred without us even realising?
It is the stage of motherhood where THIS is our life. The family is complete. Every member is here and this mental load, juggle of calendars and schedules now is the way it's going to be for the next fifteen-plus years.
I will not be growing anymore babies. That ship has sailed thanks to a very handy day surgery my husband partook in. And I find myself at an identity crossroads.