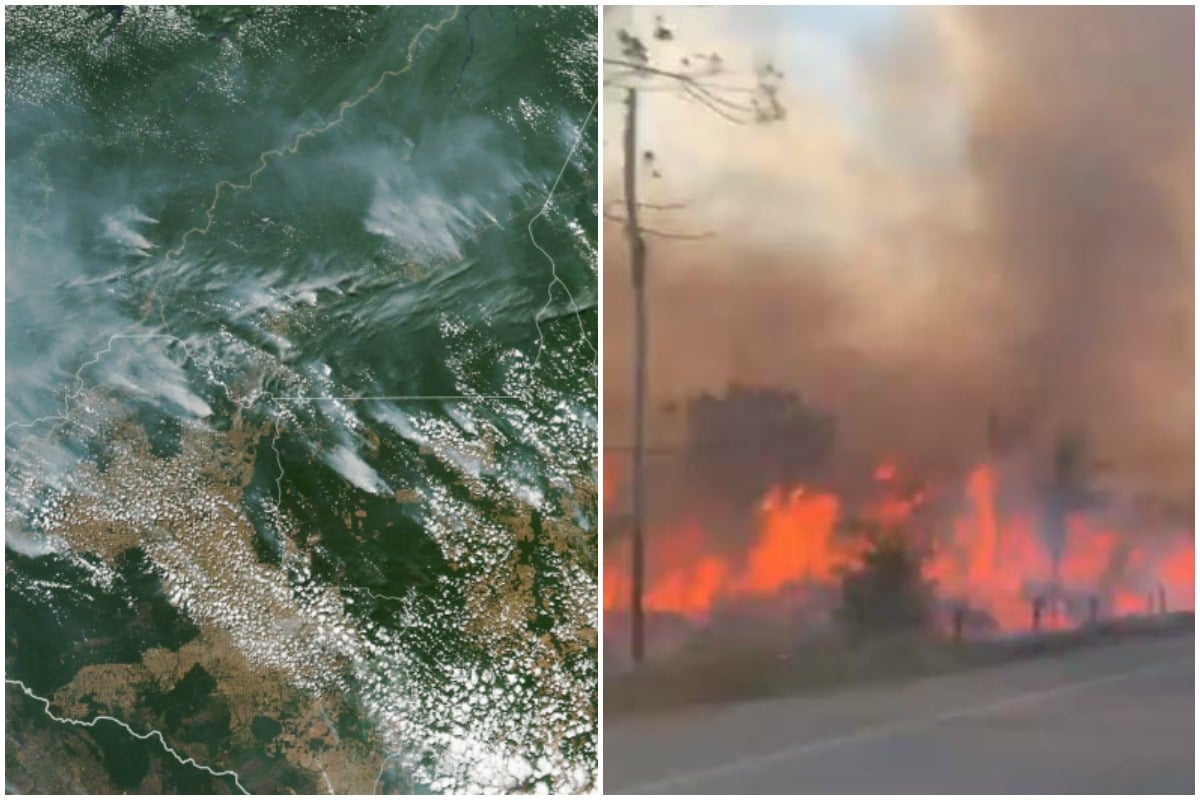 The city of Sao Paulo in Brazil fell into darkness just after 3pm on Monday.
Sunset wasn't due for hours.
The image that emerged of a dark intersection, cars with their headlights beaming, and street lights radiating looked apocalyptic.
This is Sao Paulo today, 4PM. The cloud from the burning of Amazon rainforest in Rondonia, covered the city. Sao Paulo is 3300km (2052 miles) distant from Boa Vista. Athens is closer to London than Sao Paulo is to Boa Vista. Just to give you an idea of the damage. pic.twitter.com/rVVBFFxPZS

— Beyond the Shadows (@BeyondDShadows) August 19, 2019
According to the BBC, heavy smoke travelling from the burning Amazon rainforest had likely blocked the sun, leading to a citywide blackout.
When the story became world news, there was just one problem.
We did not know the Amazon was burning. There had been no front page reports or photographs or hashtags.
Watch the trailer for 2040. A rare example of hope when it comes to climate change. Post continues after video.